How Becoming A Big Brother Changed My Life
Being a big brother has changed my life forever, and it made me the person that I am today.
January 1st, 2014, this is the day that my life changed forever and I became a big brother for the first time. Being a big brother has its perks, and it has its flaws with Cambrie, but I wouldn't change anything about it.
I remember it like it was yesterday and I still think of her as the little baby she once was, but in reality, she isn't a baby anymore; she celebrated her 5th birthday over the break. Crazy how much time flies!
I remember always telling my mom and dad I wanted a little brother since I was the only boy in our family and how I wanted that to change. But that never happened and my parents ended up getting a divorce when I was almost ten years old. I thought to myself "there goes my chances of being a big brother" but little did I know that five years later, that would change.
My dad got remarried when I was 14 years old and even though, I had to move and switch schools; I was happy because I was so used to having my mom and sisters around that it was nice having other people around the house instead of just my dad and I. I thought everything would be fine, but I was wrong.
I don't want to go into detail about what happened because it brings up old memories I don't like talking about but what I will say is that I had to finish the rest of my freshman year of high school at a different school because things between my dad and stepmom weren't the greatest and I ended up moving again with my dad for a little while.
We were living on our own for a few months when I found that my dad and stepmom were back together which, ironically, is the same way he told me I would be a big brother.
At first, I was angry because we were doing just fine on our own and I had no clue they were even seeing each other again. While I was angry, in the back of my mind, I was actually excited to have a little brother that could I could spoil and spend all my time hanging out with.
Fast forward a few months later, my dad and I are back living with my stepmom and her daughter. I knew I wanted to move back to New Jersey to live with my mom because I was tired of everything that was going on between my dad and stepmom and how much I had to put up with it. I ended up moving back to New Jersey the summer after my freshman year of high school while my stepmom was still pregnant which over the next few months was determined to be a baby girl. Fast forward to Christmas break, I was at my dad's house for the holidays when my stepmom suddenly went into labor.
I don't remember exactly when she went into labor and had to go to the hospital, but I remember having to spend New Year Eve alone, but I was ok with it because I knew within the next day I would have my little sister in the world.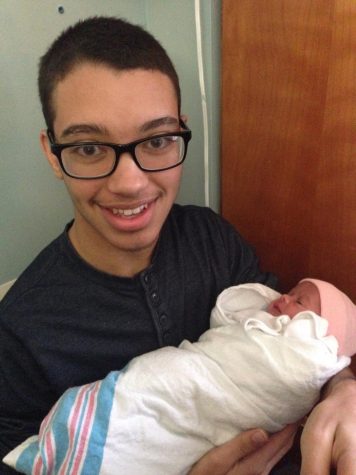 On New Year's day, I remember that my stepmoms sister came to pick my younger stepsister and I to take us to the hospital so we could meet our baby sister for the very first day. I remember getting to the hospital and going up to the room where my stepmom was staying and where my dad also was.
I remember going into the hospital room being very excited and nervous. Excited because I was now a big brother, but nervous because I had never held a baby before. I remember holding her with the biggest smile on my face because I was so happy that I was a big brother, something I always wanted but I never thought it would ever happen.
Cambrie just celebrated her 5th birthday, and she makes my day brighter every time I see her. Even though she can be a real pain sometimes, I love her more than anything and I wouldn't change anything that happened because if I did, I would have never been able to say I am a big brother or that I have the cutest little sister in the world. I'm so glad that Cambrie came into my life because she has made me the person I am today and she will continue to make me grow which makes myself very grateful to call her my little sister.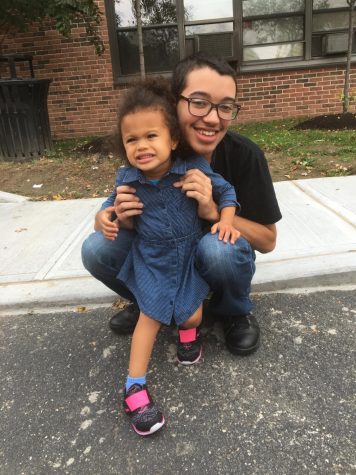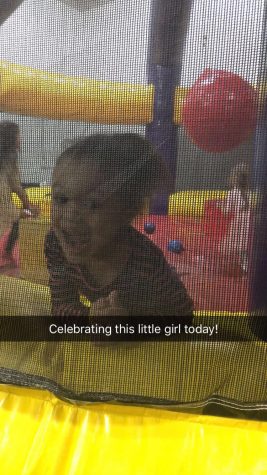 Leave a Comment
About the Contributor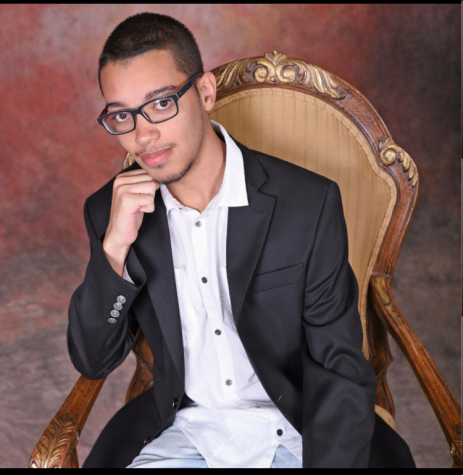 Jared Naut, Impact Staff
Jared Naut is a junior majoring in journalism hailing from the town of Parlin, New Jersey. When Jared is not writing, you can catch him listening to his...