Baltimore Ravens: 7-Round 2020 NFL Mock Draft
In this mock draft, the Baltimore Ravens get some weapons for Lamar Jackson and address some needs on defense.
Coming off a historic (14-2) record last year, the Baltimore Ravens are coming into 2020 with high expectations. Lamar Jackson broke tons of records and made 2019 a fun season to watch with his ankle-breaking highlights. Another year under his belt, Jackson should get more help on offense and that should lead to more progress, especially in the playoffs. Head coach, John Harbaugh, and general manager, Eric DeCosta, have done a great job in building their team around Jackson and this offseason should be no different.
Beefing up the trenches, it seems like the Ravens are targeting playmakers on the outside and shoring up a few holes on the roster, especially in the interior of the offensive line and at inside linebacker. Before free agency, Marshal Yanda retired and Matthew Judon was franchise tagged. I would not be surprised if Judon is traded but they need pass rush at outside linebacker regardless.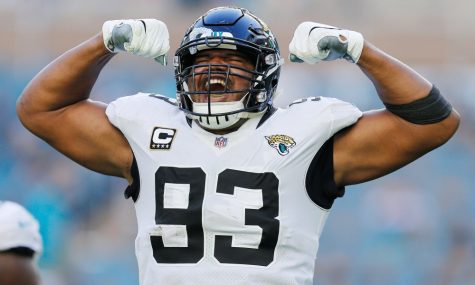 Baltimore made a few moves in offseason already, as they traded for Calais Campbell (Jacksonville Jaguars) for a 5th round pick in 2020.
Trading away Hayden Hurst (Atlanta Falcons) and Chris Wormley (Pittsburgh Steelers) allows the Ravens to get more draft capital and cap flexibility this year and next year.
I would not be surprised if the Ravens add a veteran pass rusher or wide receiver before the draft, as they have a little over $6 million in cap space, according to Spotrac.
This mock draft (with no trade downs) was done via The Draft Network website, as this scenario takes care of almost all the positions that are lacking on the depth chart, with the players available for each choice.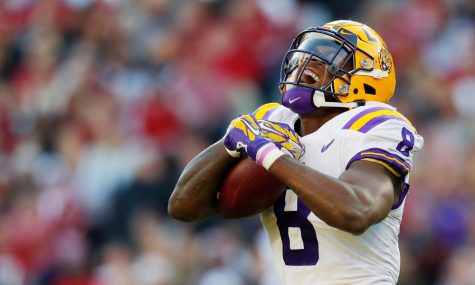 With the 28th overall pick in the 1st round, the Baltimore Ravens select Patrick Queen, an LSU linebacker.
The Ravens need more talent at inside linebacker and have to come away with one early in the draft. An athletic linebacker like Queen would fit well, especially behind their talent at the defensive line positions. The former LSU Tiger can roam around the line of scrimmage and use his speed to attack the gaps of the line. As a blitzing linebacker in the middle of the defense, the junior makes plays like this and just zones in on the ball carrier using his instincts. The 6-foot, 229-pound linebacker has the range to cover sideline to sideline if he is available at this pick, this would be a slam dunk selection for Baltimore.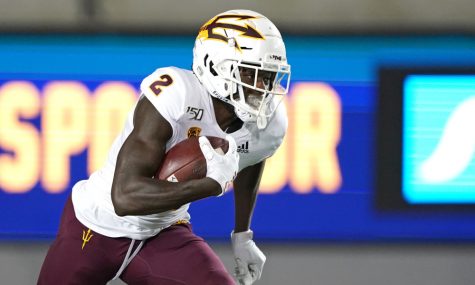 With the 55th overall pick (ATL-NE) in the 2nd round, the Baltimore Ravens select Brandon Aiyuk, a wide receiver out of Arizona State.
Getting another dynamic weapon in Marquise "Hollywood" Brown would make the offense lethal with that speed combination. Aiyuk can be that playmaker and offers some length to his frame. The former Sundevil was a JUCO transfer and made some plays for Arizona State on the outside and in the slot. The 6-foot, 205-pound receiver was a threat to score on any play and burned defenders in open space like what he did on this play. The senior would be a steal if he were still here at this point during the 2nd round.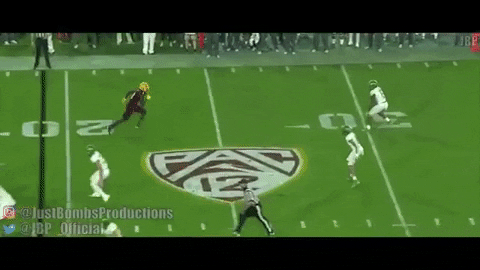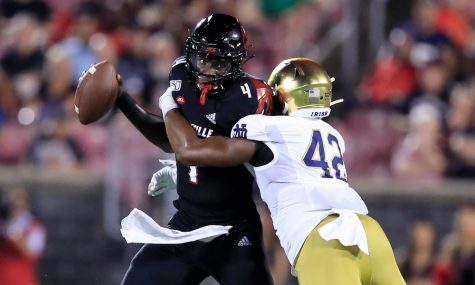 With the 60th overall pick in the 2nd round, the Baltimore Ravens select Julian Okwara, an edge rusher from Notre Dame.
More production on the outside linebacker position, other than Judon, is needed. Tyus Bowser and Jaylen Ferguson have shown a few flashes but Okwara would give them more depth, in case Judon is traded or leaves in free agency next year if a long-term deal is not done by then. At Notre Dame, the senior was a productive heat-seeking missile for the Fighting Irish and showcased great motor and pursuit. The 6-foot-4 inch, 252-pound pass rusher shows some burst and can truly bend off the edge, as it is seen in this play. Baltimore would get an athletic defensive end/outside linebacker that is very good at one thing, getting after the quarterback and that is what they are missing.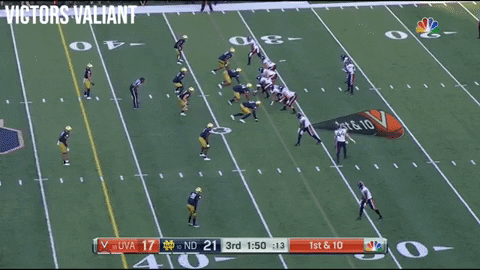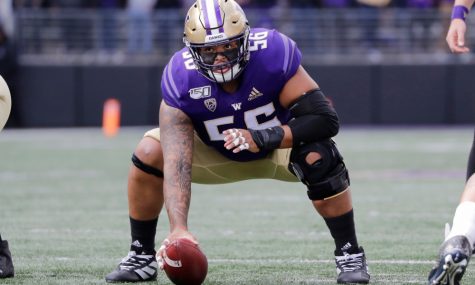 With the 92nd overall pick in the 3rd round, the Baltimore Ravens select Nick Harris, a Washington interior offensive lineman.
Upgrades at guard and center would be very much appreciated, as Yanda retired at right guard and Matt Skura is coming off a season-ending injury at the center position. Harris has experience at both and was a starter at Washington. The former Husky is very athletic and would be good in a zone-blocking scheme with his mobility. The 6-foot-1 inch, 302-pound interior offensive lineman is not the biggest and strongest at the position, however, the senior is technically sound and would provide depth to a group of lineman that consists of Patrick Mekari, Bradley Bozeman, and Ben Powers.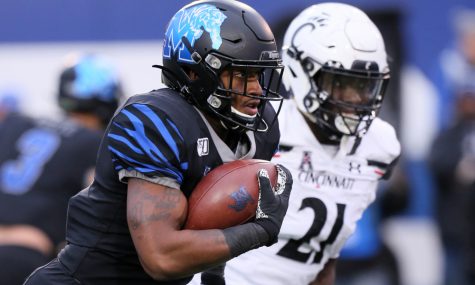 With the 106th overall pick (compensatory) in the 3rd round, the Baltimore Ravens select Antonio Gibson, the do-it-all weapon out of Memphis.
Oh man, what a versatile offensive player can do on the Ravens. With the most diverse and run-heavy offenses in the league that has twists and turns within itself, offensive coordinator Greg Roman would have fun with this guy and using him creatively in the Jackson led offense might not be fair. Gibson is listed as a running back/wide receiver/return man on special teams that can break tackles with ease often like the play shown. Built like a running back but with the speed and elusiveness of a receiver, the former Memphis Tiger was a scoring machine as a senior. The 6-foot 228-pound playmaker can give the Ravens even more juice on offense and on special teams, which was a major issue and something they were lacking last year.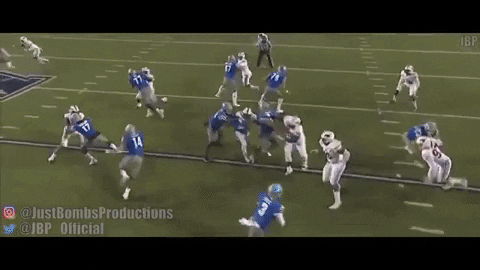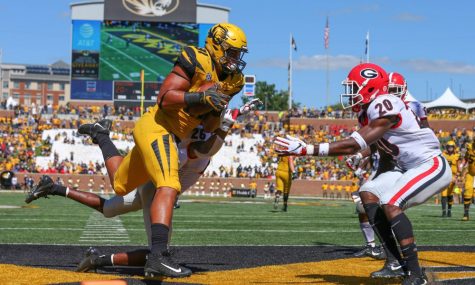 With the 129th overall pick (NE) in the 4th round, the Baltimore Ravens select Albert Okwuegbunam, a tight end from Missouri.
Even though the Ravens have Mark Andrews and Nick Boyle, they often run two tight end sets and a third if needed on the depth chart. If Baltimore wants even more size at the position, Albert Okwuegbunam, or Albert "O" for short, can make the tough contested catches (seen on this play) and has some upside as a development prospect as a move tight end. The redshirt junior sits at 6 feet, 5 inches and 258 pounds, offering upside with his size and speed tandem. Jackson would get another massive target in the former Missouri Tiger, as he can be a mismatch nightmare in the red zone.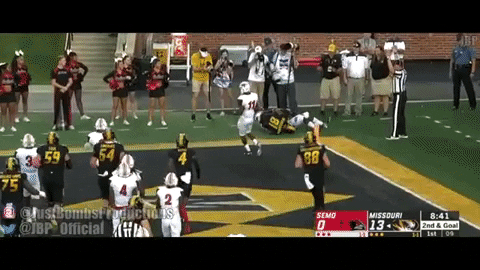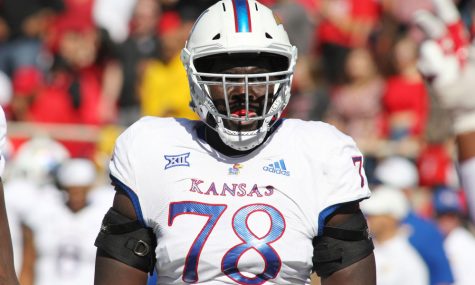 With the 134th overall pick (compensatory) in the 4th round, the Baltimore Ravens select Hakeem Adeniji, a Kansas offensive tackle.
Behind left tackle, Ronnie Stanley and right tackle, Orlando Brown Jr., there is not much depth there. The Ravens need a backup tackle that they can eventually develop after a few years. Veteran tackle, Andre Smith, was re-signed and James Hurst was released but younger options would be a good move in general. Former Kansas offensive tackle Adeniji was a solid starter for the Jayhawks and has experience on both sides of the offensive line. The 6-foot-4 inch,  302-pound senior could also move inside to offensive guard if he struggles at tackle.
With the 158th overall pick (ATL) in the 5th round, the Baltimore Ravens select Antoine Brooks Jr., a defensive back out of Maryland.
The Ravens get a former Maryland Terrapin in Brooks Jr. The versatile defender made plays all around the line of scrimmage and the former linebacker converted to safety his senior year. The 5-foot-11-inch, 220-pound defensive back excels as a run supporter/tone-setter in the box (seen on this play) and would give Baltimore a developmental prospect in their secondary. More depth is needed behind Earl Thomas and Chuck Clark, as Deshon Elliott has not been able to stay healthy and Jordan Richards poses as a special teamer only.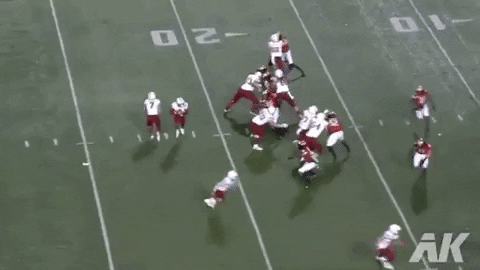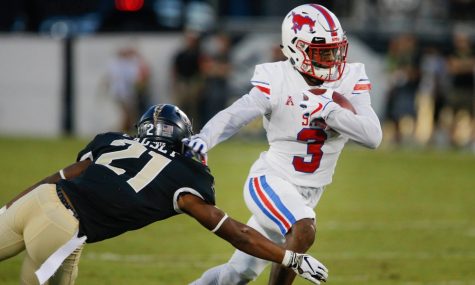 With the 226th pick (NYJ) in the 7th round, the Baltimore Ravens select James Proche, a wide receiver from SMU.
Offering sure hands and some quickness, Proche may not look like much but he could be a steal this late in the draft. The redshirt senior surprisingly can make contested catches for his size and has some route-running prowess, showcasing his quickness with his footwork. The former Mustang was used outside/slot and was a reliable target that was seen in the endzone (like in this play) often. At 5-foot, 11-inches and 201 pounds, the former SMU receiver may slip in the draft, but make no mistake, he is not lacking in talent and would give the Ravens more depth at a position that they can afford to take twice in the draft.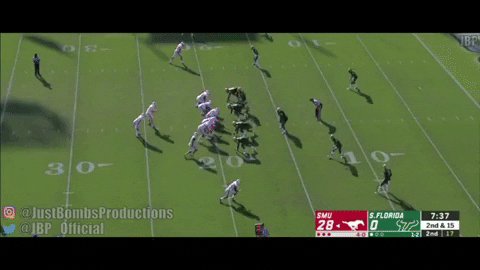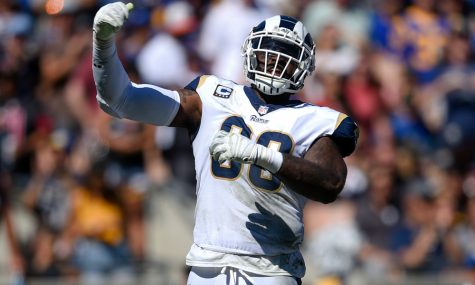 One thing to note before the draft is that NFL free agency is not over.
It has only been a week since the start and there could be more shakeups in the draft order due to trades. Draft day, which is about 30 days away, is in late April and more moves could be made until then. But now, I think this draft played out very well and it could give them another chance at a Super Bowl.
Leave a Comment
About the Contributor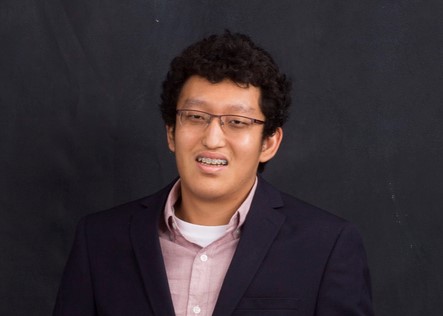 Andrew Kim, Impact Staff
Andrew Kim is a senior majoring in Journalism. Transferring and switching majors a few years ago was a big risk but it has been well worth it so far. Andrew...