Cooper Kupp is the next big thing for NFL Fantasy Football
Cooper Kupp went nuclear statistically and at the same time, won fantasy football championships for the teams that had him in 2021.
Last season, an all-time record was almost broken, but it seems like the effect from it still lingers on fantasy football today.
One year later, this player is now considered the best wide receiver in the NFL right now and it is seriously understated how unstoppable he was last season for the Los Angeles Rams. "Unstoppable" is a word that gets said often to describe a dominant player but this is no exaggeration.
The former Super Bowl LVI MVP was seriously unguardable and his MVP status was truly deserved, as he was the driving force that helped propel the Rams to the Super Bowl and win it. Sure, they had a stacked roster already under head coach Sean McVay and were the heavy favorites to make it to the big game, but none of it would've been achieved without the former 2017 third-round pick out of Eastern Washington.
The 29-year-old receiver was the one to ultimately push the team over the top all season long last year and his name is Cooper Kupp.
2021 was full of accolades for McVay and the Rams, but especially for Kupp with his historic year. The Rams were a dominant top 5-10 passing attack all year, with newly acquired (at the time) quarterback Matthew Stafford, who they acquired in a trade with the Detroit Lions. Like any year, it is almost expected there would be some growing pains with a quarterback in a brand-new system.
However, Stafford and Kupp became the new dynamic duo right away and they clicked immediately.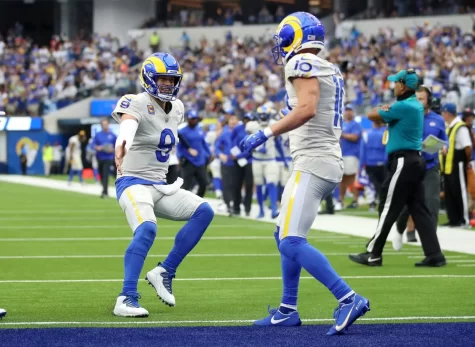 This chemistry they had benefited Kupp tremendously, as he would go out and almost break the all-time record for receiving yards in a single season (which was set by future Hall of Famer Calvin Johnson aka "Megatron" in 2012). The Rams receiver was only 17 receiving yards shy from former Lions receiver to beat the record for most receiving yards in a single season (1,964 for Johnson and 1,947 for Kupp), according to The Football Database. The next closest to this record was Julio Jones back in 2015, but he is still over 70 receiving yards away from both Kupp and Johnson.
Even though the NFL is more of a passing league nowadays than back then and an additional game was added in 2021, this is a remarkable feat regardless with 145 receptions and 16 receiving touchdowns. Kupp only had one 1,000-yard season in the four seasons prior to 2021 and he was an above-average starting caliber receiver, but nobody thought he would break out last season as he did in explosive fashion by averaging about 114 receiving yards per game.
That is what you call production for an NFL receiver and he was essentially a weapon for Sean McVay to deploy wherever he wanted in his scheme essentially on offense.
Last year, the All-Pro receiver became Offensive Player of the Year and achieved something only three other players did since the AFL-NFL merger in 1966. The last player to achieve the triple crown (lead the NFL in receiving yards, receptions, and receiving touchdowns in a single year) was Steve Smith Sr. back in 2005, and Kupp would have still led the NFL in those statistics even if you take away a game to make it 16 regular season games.
Either way, opponents couldn't cover the veteran receiver even with their best cornerbacks due to his alignment in the slot, making it easier to get favorable matchups like slower linebackers or smaller nickel cornerbacks. McVay is an offensive guru with his scheme and how he uses play-action to get Kupp open deep down the field.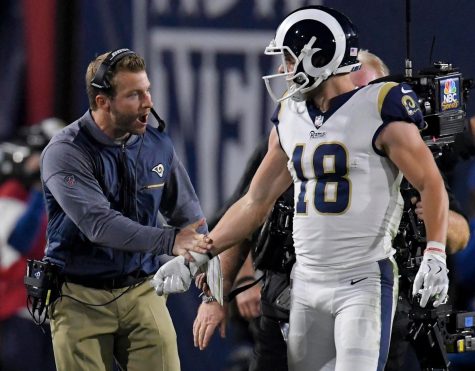 His special skillset of elite route running at all levels, with his size at 6'2″, 208 lb., allows him to play inside in the slot or on the outside as a perimeter receiver. Kupp has shifty quickness and acceleration in spurts that give defenders fits when he is changing directions. Not to mention his sticky hands and aggressive downhill-type run blocking every coach wants on their team.
Cooper Kupp, in 2021, was the ultimate offensive chess piece that took the NFL by storm.
But how does Kupp going off for a year affect something so trivial like fantasy football?
The bare bones of fantasy football are that you build your team through a fantasy draft and can pick real pro players.
Your team is in a league with other teams and every week, like the real NFL season, you compete to score the most points based on what your players do on the field and try to win your weekly matchups against other teams to make it to the playoffs and then the championship at the end.
There are tons of things that I won't bring up that pertain to fantasy football and explain the nuances of it, but the bottom line is that there is a consensus average draft position (ADP) for a player every year and it fluctuates up until the draft, so during the offseason for the NFL.
Drafts usually take place during the preseason and before Week 1 kicks off, so around late August or early September but some people invested in this draft during the summer and do their research for fantasy to get prepared for the real thing months in advance.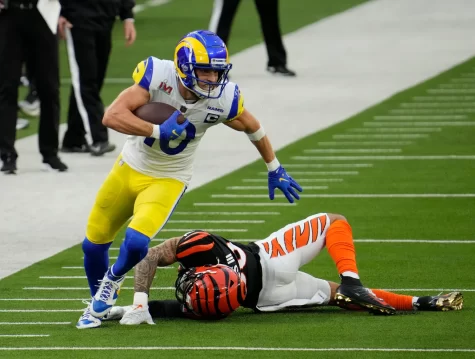 The ADP for Kupp heading into 2021, according to Sports Wire and Rotoballer, was around 50-70 overall depending on the scoring format (Standard, Half PPR, or PPR) and how many teams were in the league (most people go for 8 teams minimum up to 14 teams max).
The standard scoring format is more touchdown-dependent, PPR is points per reception so volume is king, and half-point PPR is somewhere in the middle of both formats. So with that wide range, Kupp was going between the 5th to 8th rounds, which is considered the middle of fantasy drafts since there are usually 16 rounds.
Now in terms of how many points he delivered for where he was drafted, that can be considered the biggest steal in value for 2021 fantasy football. Kupp ended last season with about 439 total fantasy points in PPR from Week 1 to Week 18, averaging about 25 fantasy points per game (FantasyPros). The total for Kupp is 95 fantasy points higher than the next highest scorer and Kupp's average per game is 4 pts higher than the next highest average per game (Both from Davante Adams: 344 total points and 21 average points per game).
Just absurd. Absolute domination from a fantasy perspective.
A player taken in the dead middle or late rounds that drastically outperforms his seasonal projection by a mile is what you want when building a fantasy football team. This allows you to get better players elsewhere at other positions, so hitting on this type of player right off the bat is one way to get to and potentially win fantasy football championships.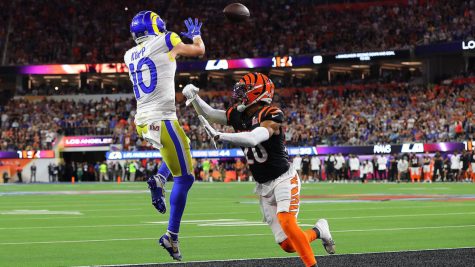 In 2022, Kupp's ADP, according to FantasyPros, in all formats was a consensus top 5 player and was the top wide receiver taken and is still producing like an alpha pass catcher. He should continue to crush in fantasy football this year and his rise in value is completely justified.
So far with 3 weeks of the 2022 regular season on the back burner, it seems the teams that took receivers early have benefited the most and have reaped the rewards with wins. That could change but for now, it looks like receivers have been more consistent for fantasy points compared to running backs, where most years that is flipped the other way around.
We are not at the quarter mark of this season yet, so it may be too early to tell, but running backs struggling league-wide could be something to consider next year, and picking a wide receiver over a running back may be the new trend for fantasy football.
So that begs to question, who will be the 2021 version of Kupp of this year? Can a receiver in 2022 even match the production with the middle-round fantasy draft capital quite like that? If so, is predicting massive breakout players to help win leagues even possible, and is it repeatable with all the information we all have that is just a click or two away?
Records are meant to be broken but wow, what a difference a year makes.
Leave a Comment
About the Contributor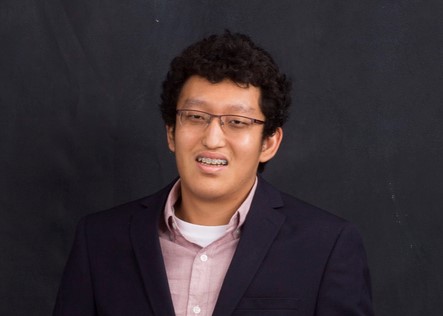 Andrew Kim, Impact Staff
Andrew Kim is a senior majoring in Journalism. Transferring and switching majors a few years ago was a big risk but it has been well worth it so far. Andrew...