How Can Madden Make Their Game Better?
For fans of the NFL, there has only been one video game outlet available to consumers. Madden NFL Football, produced by Electronic Arts (EA) Sports has been around since 1988. The game has also rarely evolved since 1988.
I was not able to buy Madden 23. My Playstation 4 was stolen in a home invasion last summer, and I haven't been able to get a Playstation 5 yet. Still, even if I had gotten a new console, I would probably not have gotten the new Madden, a game I have been buying since 2007.
It's always fun to see the new players in the game every year. It would have been fun to play with the Jets in the new edition since they are a talented football team for the first time in 12 years. The graphics do get better a little bit each year, but not so much the past few.
The reality is, Madden is a dying ship that needs to do something to patch up the giant hole.
Their failure to ever change is going to break the franchise. Year in and year out, Madden ships out the same game with minor roster tweaks, and silly game modes that are supposed to make the game more fun. It never seems to do the trick.
The main problem, in my eyes, is that Madden hasn't had any competition in terms of NFL simulation video games. The 2K video game company put out their own version of the game in 2004. The game was praised critically, and it was well-known that their version of an NFL video game was much better.
Seeing this, EA moved quickly with the NFL in signing a contract that would make their video the sole simulation game for the league. Since then, the game has crumbled.
With their current contract set to expire in 2024, fans are pushing for changes now more than ever. EA will finally have to listen if they want to continue to produce this money-making giant.
Where do you start?
For starters, they need to stop putting so much emphasis on Madden Ultimate Team (MUT). MUT has become a hit amongst many fans, but the company's efforts in micro-transactions within the game and MUT has turned off many fans, me included. Many fans are not buying the game for MUT. They're buying it for the real-life simulation areas such as Franchise Mode.
Franchise Mode allows a user to take complete control of an NFL team and build it from the ground up or keep it a champion. All real-life players are available for trades and through free agency, and a simulated draft class is available each year. As the years have passed, Franchise Mode has become dull and incredibly unrealistic.
I won't bore people with all of the details, but what this game needs to do is fix how the salary cup is operated in the game and make player movement more realistic. For example, the Denver Broncos sent three first round picks to the Seattle Seahawks last offseason for quarterback Russell Wilson. This trade could not be completed in Madden. Wilson's value is way too high for him to be traded in game.
Trades quickly become unrealistic, and team building becomes increasingly harder. The simulation just doesn't value players the same as they do in real life. It may be a lot to ask of a simulation, but the game is supposed to mirror real-life, which it hasn't done.
The game would also benefit from creating and intensive MyPlayer game mode, much like NBA 2K has done in their basketball simulation game. I know that MyPlayer is my favorite game mode in the game, and many will spend money on micro-transactions to make their players better, which is what the Madden franchise wants to emphasize.
It's weird that Madden doesn't employ a solid career game mode, especially since their soccer video game FIFA has a cool story mode. EA's college football video game that stopped production in 2015 also had a very cool career story mode. Madden should certainly be employing something similar.
Perhaps the most important thing for consumers is for the game to fix their countless bugs and glitches that are within the game each year. If you were to type in "How to fix Madden?" on Google, much like I did when I began this column, most of the related searches would have to do with some glitch in the server or the gameplay.
Sports social media and video game social media is filled with videos and photos of Madden completely glitching out, often displaying the most ridiculous sequence of events that make the game laughable.
The game could certainly find ways to make the game more interesting, and the game absolutely needs to learn how to adapt and evolve. But if they want people to continue to desire Madden? They need to fix the bugs.
Either way, EA and the Madden designers and programmers better figure out a solution quick, or Madden Football won't exist, which would be completely disrespectful to the late, great John Madde. Figure it out EA.
Leave a Comment
About the Contributor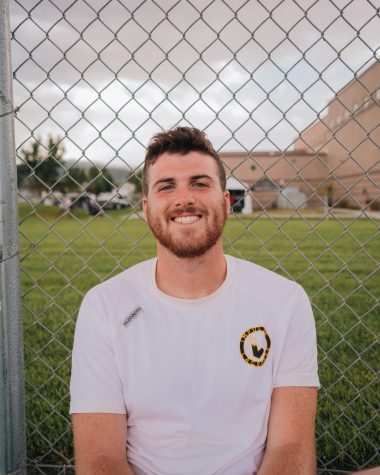 Zack Higgins, Impact Staff
Zack Higgins is a 5th year Media Studies major at Mercy College.  He is a previous student of Salisbury University, Onondaga Community College, and the...