Ex-Lacrosse Player's New Mantra Has Transformed Him Into Strength Coach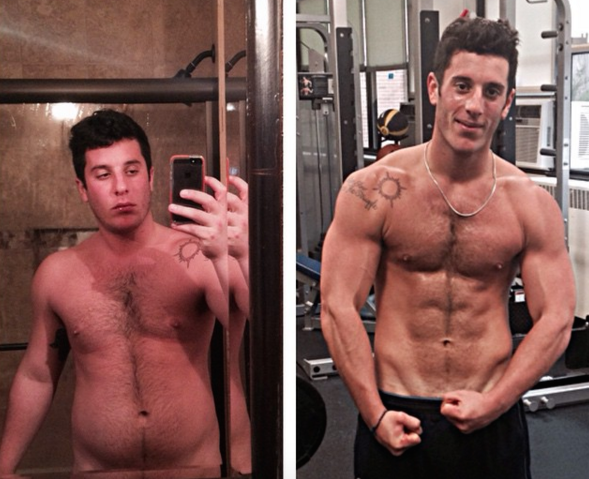 Mind. Body. Soul.
When those three are in line, an athlete is unstoppable.
That's Justin Seltzer's philosophy when it comes to his life, on and off the lacrosse field.
Seltzer began playing lacrosse at Northern Valley Regional High School.
"I loved being a goalie," added Seltzer, "it's actually a lot different than being a soccer goalie. You have minimum padding and there are shots up to one hundred miles per hour with a small rubber cement ball."
As a lacrosse goalie, one leaves with a lot of bruises but also a lot of "satisfaction" as Seltzer puts it.
Looking back, Seltzer's not quite sure what actually turned him on with lacrosse.
"It's probably the physical contact, fast field pace, and swinging a stick as hard as you can at someone," he said as he laughed.
***
At first glance of Justin Seltzer, one may think, "Woah! He's got to work out!" because of the way he looks. Athletic, strong, and healthy are just a few words that often come to a person's mind.
For Seltzer, it was not always that way.
"When I was playing lacrosse for Mercy, I found myself overweight and weaker than I wanted to be," said Seltzer.
He began eating right and working hard to achieve a "healthier, fit, and stronger life," as Seltzer sees it.
With determination and hard work, Seltzer lost forty pounds.
This is where Seltzer's philosophy comes into play: Mind. Body. Soul.
"I discovered this philosophy when I started to take my life a bit more serious," said Seltzer.
Everyday, Seltzer tries to meditate at least once, if not, sometimes more, thanks to a science research he found that proves meditating helps strengthen certain brain functions that builds self control.
"My body I try to workout almost everyday and stay active on days I'm not in the gym, either a walk, hike, or play a game outside with my friends," Seltzer said.
Aside from working out, Seltzer also tries to stay away from sugars, complex carbs, unhealthy fats, and processed foods in order to stay healthy.
Seltzer began pushing himself to be a responsible caring human being by keeping his mind and body in line, where he found that it keeps him on a better path and more in touch with his spiritual presence.
"The soul is more of a journey," said Seltzer. "Having faith allows you to grow and believe in feats you thought were impossible and tackling your everyday fears.
Seltzer believes that by trying to be a better person to yourself and the community around you, it helps with your soul.
"I found out that when working hard on my body, it changed my mind and how I look at difficult situations. Not just on the field or in the gym, but in general," added Seltzer.
Seltzer was not always into the fitness lifestyle. Actually, before he ventured off into it, from earlier life experiences, he was interested in behavioral science, which he studied in his undergraduate.
"I think there is a major correlation between becoming healthy through fitness and making your mental health just as strong," Seltzer started to say, "they both play a big role in your overall health."
***
With his senior year and season coming to an end, Seltzer was not ready to say goodbye to his lacrosse family.
With his coach seeing how far he came and the progress that was done, Seltzer knew there was only one thing left for him to do if he still wanted to be a part of this team.
"I asked my coach if I could help out with the conditioning," Seltzer started to say, "and he said yes, so I was given this opportunity!"
As the new semester came to a start, Seltzer was no longer on the team. He was now the strength and conditioning coach.
"My position coach is responsible for keeping the athletes fit and creating better endurance and strength in them," said Seltzer.
As a strength and conditioning coach, Seltzer holds practice inside the Mercy gym, where he creates a workout mixed with treadmill runs, strength training, and body control for these players to stay in shape.
"Pushing these players harder and harder and helping them get through workouts they don't think they can do makes me extremely happy and a gratification that's hard to explain," said Seltzer.
***
Seltzer is glad how well the transition from once being on the men's lacrosse team, to becoming a coach has gone. Especially since a lot of the players are his old teammates.
"They've seen how I transformed my life, so I think they trust me and believe I can help them out," said Seltzer.
The response that he has received from these teammates has been nothing but respect. Seltzer's teammates have been supportive and seemed very happy to still have him around, not only in the gym, during practice, but also on the field.
"They treat me as a coach, and not a player," said Seltzer, "I think a lot of the older players still see me as a player, but they give me the respect of a coach when we're on the field or in the gym."
"It's a little weird sometimes to have the new freshmen only know me as a coach and hearing them call me coach, but I love hearing it!" Seltzer concluded as he laughed.
Thanks to his philosophy of Mind, Body, and Soul, Seltzer has grown to enjoy the opportunity he was given to work with his old team. He is currently pursuing his strength and conditioning certification from NASM, which is the National Academy of Sports Medicine.
Excitedly, Seltzer added, "Once I have my certification, I want to apply for the head strength and conditioning job at Mercy College."
Through the mantra of mind, body and soul, this player turned coach's future seems limitless.
Leave a Comment
About the Contributor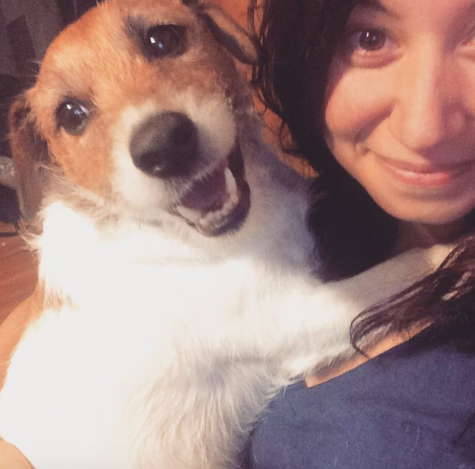 Kayla Simas, Managing Editor
Kayla Simas is a Journalism major at Mercy College. She's from the forgotten borough of New York - Staten Island. She's an avid coffee drinker and enjoys...