Watson and Men's Soccer Eyes First Winning Season In Three Years
Waiting off to the side during a 98-minute lightning delay after the first half against American International Yellow Jackets in 2015, Daniel Watson hoped with everything he had, the Mavericks would pull through in the next half.
Once back on the field, Watson and sophomore Carvajal each forced the Yellow Jackets goalkeeper to make a stop with less than ten minutes left. Neither team could break through and overtime was needed.
The Mavericks let down their guard as the Yellow Jackets tallied the game-winner and lost, 1-0.
Watson, a senior majoring in criminal justice, looks back on this 2015-2016 game as one of the worst days he's ever had playing soccer.
"It was a close game. Thunderstorms delayed us and the game was just not in our favor. It was horrible," Watson said as the ring of his accent came through.
It was a close loss that he hoped to correct in 2016.
Watson, originally from England, has played soccer since he was ten years old.
"In England, football is the main sport encouraged to play," Watson said, referencing the sport name difference in America.
Watching from such a young age, he fell in love with the sport. He's had many cousins who play and even an uncle who once played professional. Watson admits when he was younger, he looked up to him.
Playing soccer in two countries, Watson has experienced the many differences.
"It's a lot more physical here and a lot more emphasis on the physical aspect of the sport," Watson said. "It's quick and direct."
In England, as Watson explained, the mentality isn't on physical aspect.
"From experience, it's not as direct."
Coming to America to play soccer and receive an education was not Watson's original plan. While playing soccer in England, he was on the verge of taking it to the next step, when he came across scholarship agents.
"They asked me if I wanted to play and get an education in America," Watson said.
And that's exactly what he did.
After making his mark at Mercy College because his love for the location and city near by, Watson noticed the differences from America and England.
"Naturally there was cultural difference," Watson said. "It wasn't a huge adjustment, though."
Ironically, Watson doesn't think of the cultural difference when he's around his teammates who are from all over the place such as Brazil, Argentina, Chile, and the United States.
"It's interesting," Watson began to say, "that's the word I'd use, interesting."
"It's nice to meet people from all over, even when you're from another country."
He has all good things to say about his teammates, but most importantly is glad that he's learned a lot from each and everyone one of them, while playing on the field.
As Watson may be a senior, he's registered as a redshirt junior on the field. The way he explained it was, he could play another season for the Mavericks if he wanted to. With his love for the sport, he may just want to, but he owes what he's learned on the field in America to his coaches.
"Here the coaches want us to play with more freedom and more understanding," Watson said.
"An understanding how to play on the field with each other as one."
The Oct. 5 game against Philadelphia University Rams, in a non-conference matchup, had the Mavericks ready to charge. Mercy won, 1-0, to give the team  a 7-3-1 overall record, while the Rams are 2-7-2.
Junior Kwantarian Van der Lara made two saves in the 17th and 23rd minutes as he kept the game scoreless before sophomore Mariglen Verjoni hit the post with a shot in the 24th minute. With four seconds left in the first half, sophomore Lucca Lacerda fired a shot past the Rams goalkeeper off a pass from sophomore Donovan Cesar.
The Mavericks were in the lead, 1-0 but came back in the second half ready to fight harder.
The Rams goalkeeper made four saves within the first 15 minutes. Van der Lara responded back with a set of saves later in the half, stealing the victory for the Mavericks.
Mercy has outscored its opponents 28-19 this fall. Ericson Penate leads team in points this season thus far, scoring eight goals and two assists. Haxji Verjoni has four goals withe one assist, as does Ganzalo Prando. Van der Lara has recorded five shutouts, made 54 saves and is averaging an impressive 1.53 goals against per game.
With five more games left in the season, the Mavericks face up against East Coast Conference foe LIU Post Pioneers, Queens, Molloy, Nyack and Bridgeport.
Watson admits his team may be at a good standing, but anything can come their way. Thinking back to the game against the Yellow Jackets, Watson hopes his team doesn't have another game like that one. Though they may be at a good standing, he admits anything can come their way. After three losses in a row to NYIT, St. Thomas Aquinas and the District of Columbia, the Mavericks are finally getting back on the winning line. 
The last winning season for the Mavs was in 2013, when the team posted 11 wins and lost 2-1 in the ECC semifinals to LIU.
"Our record doesn't surprise me," Watson said. "We're a good team, but it's also good to not get carried away. Records could easily change."
Leave a Comment
About the Writer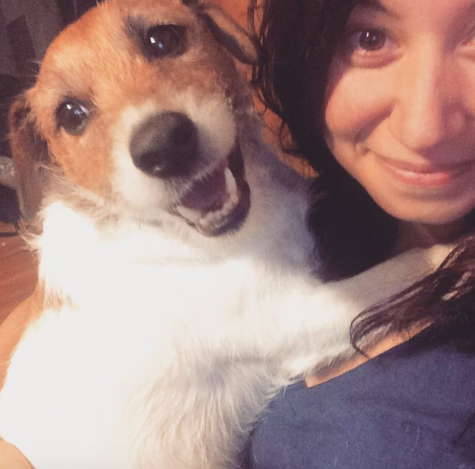 Kayla Simas, Managing Editor
Kayla Simas is a Journalism major at Mercy College. She's from the forgotten borough of New York - Staten Island. She's an avid coffee drinker and enjoys...