Mercy Volleyball Heating Up Down The Stretch; Clinch Playoff Berth
The Mavericks' volleyball team defeated ECC foe, Daemen, 3-0 in straight sets. The win also clinched a playoff berth in the ECC tournament, as the Mavericks head into the postseason for the first time since 2008.
The Mavs, now 12-16 (4-4), have won 3 in a row by straight sets (9-0). It was also their first win against Daemen since 2014.
Mercy currently sits in a tie for third in the ECC standings with the top four making the conference tournament.
Leading the Mavs to victory were Nunez Casal, who had 13 kills, and Natalia Garcia, who led the team again with 26 assists and six digs. Imani DeBose had nine kills, and Adriana Lopez-Soto had seven digs.
Mercy won the first two sets both 25-21 leading 2-0 going into the decisive third set.
The third set began in a battle of tug-of-war with it being tied at 9-9. Mercy then went on a 5-0 run to take a 14-9 lead. Daemen made it 16-12 before the Mavericks put forth six unanswered points. This was capped off by a NeKendra Liddie kill, to take a 22-12 lead.
Later, Daemen made it 23-16 before ultimately being put away for good by a block from Liddie. A kill from DeBose gave the Mavericks the set and match, 25-16. Mercy won 3-0.
Mercy hit .377 with 33 kills and 26 digs. Daemen hit .198 with 44 kills and 37 digs. Errors were Daemen's downfall, though they helped the Mavericks to victory.
Mercy has three games left in the regular season and is headed into the postseason hot, as they look to make a run in the ECC tournament. There will be one home game versus Molly College on Nov. 5 at 7 p.m. and another versus Bloomfield College on Nov. 12 at 7 p.m. The Mavs are due to end the regular season at Queens College on Nov. 16 at 12 p.m.
Come out and support your Mavs as they make some more history this season. See you in the postseason!
Leave a Comment
About the Contributor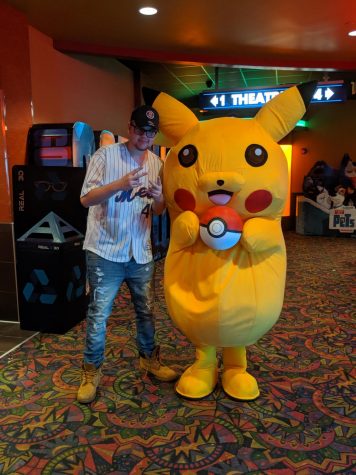 Dan Rebain, Impact Staff
Dan is a VERY TALL person, a sports enthusiast that can't stop talking about FOOTBALL, HOCKEY, BASKETBALL, SOCCER, and MMA. Also, he's making jokes on...