Coronavirus (COVID-19) Forces Mercy's Athletes to Say Goodbye to Spring Sports
With the growing concern surrounding COVID-19, the East Coast Conference (ECC) has decided to cancel the 2020 spring sports season immediately as of March 13, 2020
Mercy's Director of Athletics Matt Kilcullen Jr. came out with this statement. "We are heartbroken for our student athletes, especially our seniors, but understand the importance of their health, well-being, and safety being the priority during this time."
With that being said, Mercy men's and women's lacross will not be able to defend their ECC Conference Championships from 2019. Both off to hot starts as the men were 5-1 and No. 8 in the country while the women 4-1 and ranked No. 11. Both teams losses came against Le Moyne College, No. 2 in men's and No. 1 in women's ranking respectively
The Maverick softball team won't be able to edge their way back into the NCAA tournament for the third time in four years. They started off hot then cold, winning three of their first four, but would lose their next four games. Before the canceling of the season, the evened their record sweeping Bowie State, ending the season 5-5.
Lastly, the Mav baseball team ends the year 3-9 after being picked to finish sixth in the preseason. Mercy was looking to make the postseason for the first time since 2010.
Mercy College Athletics tweeted this out to their seniors who's careers end abruptly, "To all our senior spring sport student-athletes, we want to thank you for your hard work, dedication, and perseverance as we take on this challenge together."
Leave a Comment
About the Contributor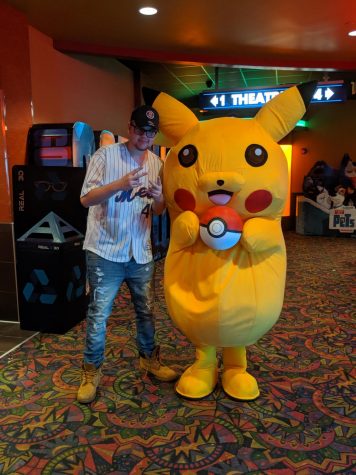 Dan Rebain, Impact Staff
Dan is a VERY TALL person, a sports enthusiast that can't stop talking about FOOTBALL, HOCKEY, BASKETBALL, SOCCER, and MMA. Also, he's making jokes on...