NCAA, Mercy College Grant Eligibility To Spring Athletes
Spring athletes will get an additional season to live their athletic dreams after the 2020 season was suspended.
On March 30, The NCAA announced that it will be giving eligibility relief to NCAA Division I spring athletes. With the spring sports season being canceled due to the coronavirus (COVID-19), athletes had little or no opportunity to compete this season.
This was unfortunate for the Mercy athletes who were very eager to compete.
The NCAA released a statement. "The Council's decision allows schools to self-apply waivers to restore one of those seasons of competition for student-athletes who had competed while eligible in the COVID-19-shortened 2020 spring season."
While spring athletes have been granted an extra year of eligibility, this will not apply to winter sports such as basketball.
It was announced on March 20 that Division II schools like Mercy College are also giving relief to their spring athletes.
Like every school, Mercy's spring athletic teams were in the early stages of their seasons before they were canceled. Both men's and women's lacrosse came into the 2020 season with high expectations and were looking to repeat as ECC Champions. Men's lacrosse stood at 5-1 and were ranked No. 8 overall. The women's lacrosse team were 4-1 and ranked No. 11 overall.
Senior lacrosse player Anthony Devito expressed how much it would mean to him and teammate Joe Cortese to get to spend another year as a Mercy College athlete.
"Joe and myself both created great friendships with our teammates and coaches over the last four years, so we would of course look forward to finishing our senior year the right way and compete with our team for another year."
Devito and Cortese are two of seven seniors on the men's lacrosse team who will be eligible to return for a fifth season and according to head coach Jordan Levine have helped elevate the program to where it is today. This will give them another opportunity to help the Mavericks to reach the ECC championship once again.
With seniors being allowed to return for the 2020-21 season, it will give them the opportunity to finish their college careers having played a complete season. This will present challenges for colleges and universities with how they allocate aid to the returning players.
According to Nicole Auerbach of The Athletic, programs will be forced to offer less (or zero) aid or match the amount that they provided this year.
Matt Kilcullen Jr., who is the athletic director at Mercy College, said "the decision affects our seniors who were planning on graduating in the spring or summer. It was the right decision to make in our opinion."
This decision will have to be made by the 18 seniors on whether or not they will be returning or not. There are financial considerations to consider and also job offers to evaluate for these athletes.
"We are in the process of making sure we have the scholarship dollars available for the students who are returning".
Mercy is doing everything they can to make sure these athletes are getting the opportunities they deserve on the field and off.
"All of the coaches and our senior staff are working with all our seniors to make sure they make the decision that is best for him or her."
Many felt it was easy decision for the NCAA to extend eligibility for spring athletes. Yet the same luxury will not be extended to winter athletes. Several sports completed their regular seasons but did not get an opportunity to begin postseason play. The following sports will not be receiving eligibility relief: men and women's basketball, women's bowling, men and women's fencing, men and women's ice hockey, mixed rifle, mixed skiing, men and women's diving, men's wrestling and indoor track and field.
Leave a Comment
About the Contributors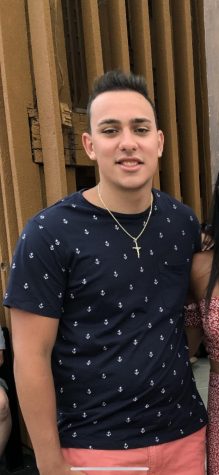 Michael Panteleo, Impact Staff
Michael Panteleo is a senior and studies journalism at Mercy College. He enjoys writing, watching, and playing football and basketball. He is a member...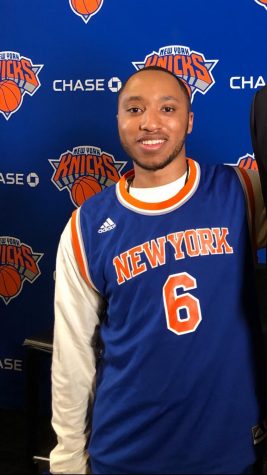 Ellis Joshua, Impact Staff
Ellis is a Senior Media Studies major who is looking to become either a sports writer or sports broadcaster after he graduates. He has a passion for writing...