Watts Sheds Interim Tag, Named Full Time Coach
Newly named Mercy College men's basketball coach Chris Watts was put in a position before the previous season began that he described as "a difficult, yet exciting one."
Mike Maczko, who had held the title of head coach since 2017, abruptly resigned from his position in October to take an assistant coaching job at Baruch College in New York City. The move was a peculiar one. The move was a downgrade in job title, and the season was also less than a month away from commencing.
Watts was quickly promoted to interim head coach, and despite a 6-20 final record, the team was able to finish on a strong note, winning three of their last five. Watts was given the full-time coaching job shortly after the season ended.
"I'm incredibly excited to be given this opportunity," said Watts about the promotion. "With the way that we finished last year, and the caliber of guys that we have coming back, we should be set up nicely for future success."
Watts is no stranger to the duties of being a head coach. Hailing from Milford, Connecticut, Watts was a high school head coach in the state from 2012 up until the fall of 2019, when Mercy hired him to be a part of Maczko's staff.
Watts started his head coaching career at St Joseph's High School, where he was named Connecticut High School Player of the Year in 1987, succeeding his former coach Vito Montelli. Montelli is described by Watts as "a legend" and "somebody he tries to mirror" in his own coaching career. After leading his former school, Watts jumped to Notre Dame-Farifield, where he remained until joining Mercy in 2019.
After becoming an assistant coach at the University of Bridgeport, Watts was passed over for the head coaching job and returned to Mercy in 2022 as the associate head coach, although that title did not last long before he was promoted.
Now with complete control of the program, Watts noted that recruiting will play a large role in developing the team into a contender within the East Coast Conference.
"We're looking to establish a culture here at Mercy. Of course, we want players who can play. But it's about so much more than that when you're trying to build a winner."
Watt is no stranger to recruiting. Aside from being an assistant coach in the college ranks, Watts also went through an intense recruiting process as a player, where a number of legendary coaches flew in to recruit the high school phenom.
"I received a college offer from every school in the country, with the exception of Syracuse," noted Watts about his recruitment experience. "I can remember Jimmy (Valvano) flying a helicopter and landing on my high school football field to try and get me to come to NC State."
Watts heard from a number of legendary coaches in the Big East and across the country, but there is one recruiting letter that he still holds onto.
"I had received a letter from a University Notre Dame assistant coach when I was in high school and I had kept it all these years because I thought that the letter looked way too cool to throw away. It turned out it was Matt that sent me that letter all those years ago."
Matt, of course, is current Mercy College athletic director Matt Kilcullen. Before becoming the athletic director at Mercy, Kilcullen spent a number of years as a coach in the collegiate basketball ranks, and never turns down a chance to tell the story of the man that he hired to be his head basketball coach who had spurned him over thirty years ago.
"It's such a small world. For me to end up here with Matt is pretty insane, and I hope that I can produce some results for him."
After ultimately landing at Providence to play for Rick Pitino, Watts instead spent the majority of his time with the Friars being coached by current University of Tennessee head coach Rick Barnes, another coach Watts says he respects and tries to take lessons from.
"I have been around the game for a while, and I have learned from so many guys that were successful. If I can take anything from them, I'll do fine."
Watts noted that he has already done his due diligence on the recruiting trail, and he expects to have a number of new players on the roster next year to complement the talent that already has.
"We're going to win games here and we're going to compete in the ECC. I believe that."
Leave a Comment
About the Contributor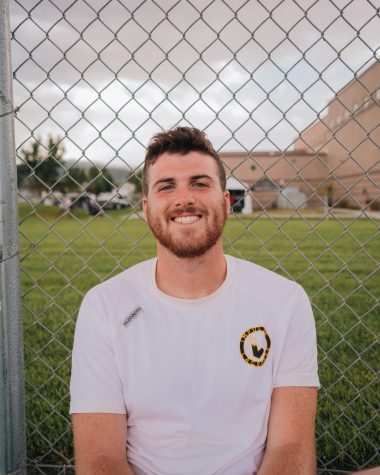 Zack Higgins, Impact Staff
Zack Higgins is a 5th year Media Studies major at Mercy College.  He is a previous student of Salisbury University, Onondaga Community College, and the...