5 Shows That Should Have Made It On The Renewal List
The shows nobody knew we loved, gone forever.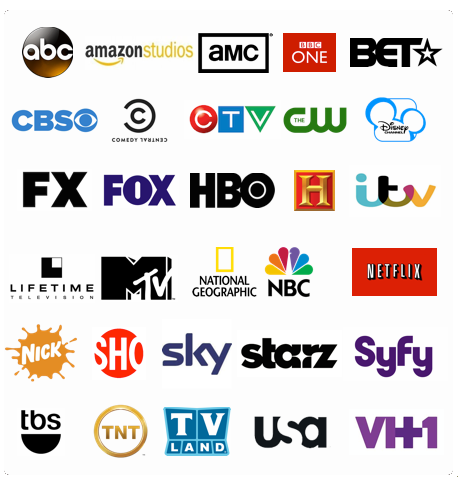 As fall approaches, obsessed television show watchers may expect their favorite shows to be up and running for an additional season, but that isn't always the case. Near the end of every year, the renewed/canceled tv show list slithers its way into the world wide web.
There have been many experiences in which I begin watching a new show after seeing hundreds of advertisements, only for it to end up canceled after one cliffhanging season. On even worse occasions, the most addictive shows get magically canceled even when it's on its third or fourth season. I mean yes we can watch re-runs but it isn't the same! Don't they understand how invested in each character and plotline we are? If you're one of these people, keep reading to see the list of shows that emulate true nostalgia.
1. FlashForward (ABC) 2009 – 2010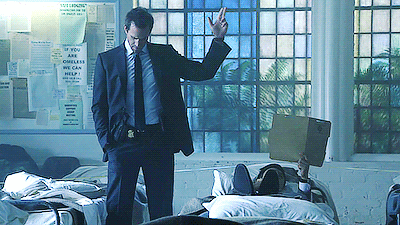 (22 Episodes)
This Sci-Fi drama series brings a new definition to "seeing the future." The main premise of the show revolves around the lives of a specific group of people after nearly everyone on the planet mysteriously loses consciousness for two minutes and seventeen seconds. During this global blackout, victims witness what appear to be visions of their lives six months into the future. A team of Los Angeles FBI agents, now have to recreate the events from agent Mark Bedford's (Joseph Fiennes) vision in which he saw the results of their FlashForward investigation in an ambiguous state. Also, this is one of the only shows in which the finale was aired before the notice of cancellation, so if you want to talk about a cliffhanger, this finale is the pure definition.
2. Notorious (ABC) 2016 – 2016
                                                                                 (10 Episodes)
Behind the scenes television production and murder cases? What else is more binge-worthy? This series focuses on the aspects of the professional careers of criminal defense attorney Jake Gregorian (Daniel Sunjata) along with news producer Julia George (Piper Perabo). Their tag team relationship isn't necessarily romantic, which is a concept most shows tend to resort to. Julia utilizes Jake's resources in scandals and murders to be the "IT" news show first on the story and vice versa with Jake deciding what information of criminal cases to release to the public eye, in which the media usually hesitates to show. Although this originally set 13 episode season got reduced to 10 episodes due to low ratings, the 'finale' is one real showstopper.
3. Stalker (CBS) 2014 – 2015
                                                                                (20 Episodes)
Yes, yes another crime show, but Stalker is unique in its own way. This isn't your average Bones or CSI. This focuses on a specific crime unit I've never even heard until the show's premiere, the LAPD's Threat Assesment Unit. The series gets deep down and gritty on the hair-raising obsessions Lieutenant Beth Davis (Maggie Q) and recent transfer detective Jack Larsen (Dylan McDermott) try to take down. Davis, who is a silent victim of harassment, is a true embodiment of determination in women in high authority positions.
4. Daria (MTV) 1997-2001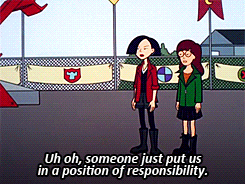 (65 Episodes)
Daria, the perfect late 90's early 2000's animated sitcom that wasn't even close to being a child's cartoon. This teen-comedy drama series was one of the only relatable shows at the time and can still be relevant to millennial lives today. This sitcom follows fairly anti-social and sarcastic teen, Daria Morgendorffer. The show goes on to broadcast Daria's satirical high school life in a suburban town and being the outcast when her younger sister Quinn, also happens to be the complete opposite of Daria, one of the popular girls. Daria then meets her surprising other half, Jane Lane, and these besties represent the unfiltered life of teenage girls who could care less about popularity. This series opens up about topics such as anxiety, depression, sex, life as a young woman, and social class in such a comedic way that is far from problematic. Let's be honest, in some way, we're all lowkey Daria.
5. Obsessed (A&E) 2009-2010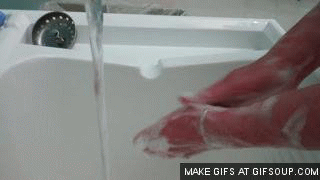 (17 Episodes)
If you're a psychology major, this will definitely give your mind something to mull over. This documentary-like show features sets of people who suffer from various mental illnesses. This unscripted series depicts the daily struggles of these victims as well as the treatment alongside certified doctors. Now, this may seem a little triggering for sensitive watchers but this show is solely informing the public of the severity of forgotten mental illnesses. Such disorders may include, anxiety disorder, which can also consist of social anxiety and general anxiety disorder. Episodes also expose the deep strife victims endure when diagnosed with obsessive-compulsive disorder and panic disorder. After displaying each victim's past and reasoning for engaging in their actions, doctors try their utmost best to assist them by involving them in cognitive behavioral therapy. Every story is different in each episode. It can range from a woman with a fear of driving after the death of her father on a highway, to a man with germaphobia that lives completely isolated. The endless personalities of people are truly intriguing.
Leave a Comment
About the Contributor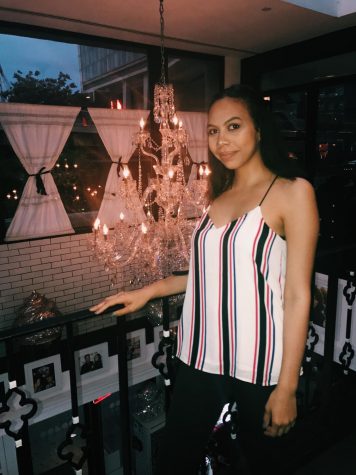 Nicole Acosta, Managing Editor
Nicole is from The Bronx and is a journalism major at Mercy College. Her hobbies include discovering new places to eat on a budget, photography, listening...