8 Inspirational Broadway Quotes
After being a musical theater nerd for many years now, it took me a while to realize that Broadway has given me so much more than just good music. The inspirational lyrics and the emotions within Broadway music have managed to pick me up when I was feeling at my lowest.
1. "No one deserves to be forgotten. No one deserves to fade away." – Dear Evan Hansen
This lyric is important because it reminds me that everyone's story and voice is worth listening to. No matter how tall, short, loud, quiet, introverted or extroverted, you matter just as much as anyone else.
2. "I am not throwing away my shot." – Hamilton
Honestly, Hamilton is just packed full of so many amazing, inspirational quotes that it was difficult to pick just one. However, this lyric, in particular, seems to give anyone the confidence to tackle anything they are feeling a little nervous about.
3. "Who told you you're allowed to rain on my parade?" – Funny Girl
This lyric basically tells you not to care what other people think, and to do what you think is right.
4. "Everyone deserves the chance to fly." – Wicked
No matter where you come from, you deserve the same chances and opportunities as everyone else if you work for it.
5. "Being true to yourself never goes out of style." – Legally Blonde
This lyric is a reminder that you don't need to dress or act a certain way in to be "good enough" for people.
6. "Even the darkest night will end and the sun will rise." – Les Misérables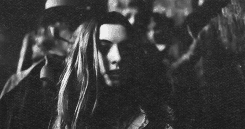 No matter what situation you're in or how permanent it seems, there is a way out. Remember, time heals all wounds.
7. "Take me for what I am, who I was meant to be!" – Rent
Similar to the Legally Blonde quote, you don't need to change who you are to fit in.
8. "Who cares what happens when we're dead? We shouldn't think that far ahead. The only latter day that matters is tomorrow." – The Book of Mormon
This lyric has stuck with me for quite a while now because it reminds me to take things just one step at a time. Sometimes we can all get so lost in our thoughts and fears that we forget to take things one day at a time.
If you ever need an extra dose of encouragement or confidence, these lyrics may get the job done. These are some of the lyrics that made me fall in love with Broadway, and I hope they do the same for you!
Leave a Comment
About the Contributor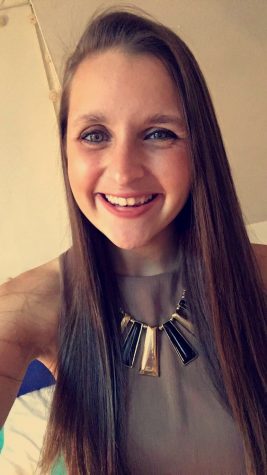 Danielle Sarasky, Impact Staff
Dani Sarasky is a Media Studies major with a concentration in Television and Radio production. She is from a very small town on Long Island called Floral...