So Much Talent in the NBA
The current NBA feels like the the most talented it's ever been. Each week, we witness a new player put up a wild stat line any given night.
Within one week of each other, 23 year old Luka Doncic posted a 60 point triple double, snagging 20 rebounds, and Donovan Mitchell had a 71 point game, which is the most points scored since Kobe Bryants 81 point game.
In just the last week and a half, there have been 16 different players that dropped 40 in the game the league. Lebron James has done it twice at the age of 38. An age where many of his peers are looking at or already at the end of the tunnel. The league and its players continuously are evolving and improving. raising the quality standards.
A decade ago there was one man who was stood tall above the rest of the NBA and yes, his is Lebron James. Other people may been mentioned like Kevin Durant, and the rise of Steph Curry followed but James was the self proclaimed king. He most certainly deserves it as he approaches the all-time scoring record.
Now there are too many great players across the league that there is no clear face of the NBA.
There are six players across the league who are averaging 31 points a game. In fact, in the last 15 seasons there have been six players who averaged at least 31 points per game. So, in this one season alone, there have been as many lethal scores in the past 15 combined.
Coming off a Finals win and receiving the Finals MVP award that has alluded him, Steph Curry is having one of the best statically seasons in modern NBA history and that has his tenth in the MVP ladder. This is the best three-point shooters all-time, who has a true shooting percentage of 69.8%. No guard or anyone scoring the ball like he is isn't close.
Jayson Tatum is coming off the losing end of that NBA finals and is arguably have a better season than Curry. He is leading the historic and accomplished Celtics to their best start in franchise history. Tatum is averaging 31 points, 8 rebounds, and 5 assist per game. Only three other men besides him averaged these splits while shooting 50% from the field. These men are Micheal Jordan, Wilt Chamberlin, Kareem Abdul Jabbar, and Kevin Durant. He is shuffled between 1 and 3 on the MVP ladder.
The other two men he is competing with are redefining what it means to have a great season.
Giannis Antetokoumpo is one of three player to win an MVP and Defensive Player of the Year in the same season, doing so in 2020. While duplicating his defensive prowess from two years ago, this time he is doing that while averaging 31 points per game. His dominance his expected regularly for him the no one seems to be talking about it.
Same goes for defending back to back MVP winner Nikola Jokic. There are so many advanced statics that Jokic shattered last season. Records that greats like James, Jordan, and Shaq couldn't touch. Wilt Chamberlin set a PER of 32.08, and that stood for five decades. That was until the MVP set the new record for 32.85.
Luka Doncic is on pace to setting a new record.
Doncic is averaging 34 points, 9 rebounds, and 8 assists with a 33.1 PER. No other player in this history of the game has recorded these types of numbers. If this doesn't scream MVP, hearing aids have to be turned up.
However, there are so many talents players in the league that everyone holds a case. You just have to play at an insane level to be the most valuable player. Shai Gilgeous-Alexander is also averaging 31 points with rebounds and 6 assists and he is outside the top five. Kevin Durant is shooting at a career high efficiency on 30 PPG, 7 RPG, and 5 APG, and he is not on the MVP ladder at all.
Devin Booker was player even better than he was last year before his injury. A year where he was honored with All-NBA First Team. Booker was posting career highs on one of the contending teams in the west and this could only land him eighth. Joel Embiid put up the seventh best regular season game in a 59 point game against the Jazz. He is recording prime Shaq numbers, and is sixth.
The NBA is not the same anymore. The game is evolving, and it's not just on the offensive end. We have so many young defensive NBA stars as the players now are faster, bigger, stronger, more efficient on the defensive side of the ball. All things in life, especially sports, go through evolution so tomorrow's NBA is probably going to be better than today's NBA.
Leave a Comment
About the Contributor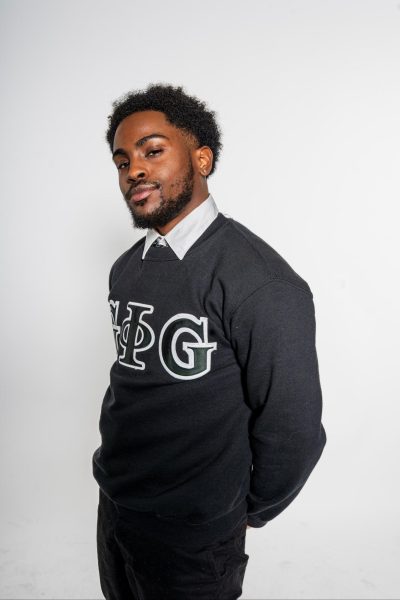 Nate Singleton, Impact Staff
Nate Singleton is a Senior pursuing a degree in Media Studies: Journalism at Mercy University. He serves as the President of the Big Apple City Chapter...