'Love You To Death' Is Very Likeable
LOVE YOU TO DEATH
2016
Tegan and Sara
Warner Bros. Records
Synthpop/ Indie pop
32:00
Always working  to revive the electric heartbeat of the 80's, Canadian duo Tegan and Sara are back with their eighth studio album aptly titled,  Love You to Death. Retro and ethereal, Love You to Death's brief songs are more like  pastel colored  balloons  decorating a nostalgic dance party, each one inflated with the air of fleeting moments listeners forgot to remember. The thirty minute trip to help jog listeners' memories will transport the younger set to a time when fun transcended substance. Keeping one foot grounded in the present, the party is strictly hosted by the sisters of synthpop themselves, but it's fast. There is no time for an interlude.
"Boyfriend," the  first single release from the ten track album debuts  in time for summer, perfectly  coinciding with its beach time feel. Catchy by way of its title and with a bridge that is reminiscent of Madonna's "Cherish,"its repetitious plea to a lover, "I don't want to be your secret anymore," like most of the songs on Love You to Death, is excessively repetitious, but ironically works incredibly well. Airy "That Girl" and "White Knuckles" are repetitiously right in employing the tactic, which could easily become annoying, or boring, but when mixed with the twin sisters' signature of singing in unison, the songs are rendered more so infectious.
"Dying to Know" is the resident anthem on the album, taunting, "is the one you ended up with everything you wanted?" It also speaks for the various themes  of love presented in the ten tracks. From songs entitled "100x," to "Stop/Desire,"which could be two of the  weaker tracks on the album, Love You to Death is a compilation of letters written in synthesized melodies, some harder to distinguish from the other, but not detrimental to the album in any way.
Though "Dying to Know"is definitely the most danceable number, "U-Turn" is by far the standout star. The album's strongest track, it noticeably transcends above the rest. An upbeat mixture of electronic sound, "U-Turn" is hands down the life of the party and carries with it a desperation to run during the credits of a film, perhaps  one made in the decade that governs the album. If Tegan and Sara are tempted, it could easily be that sell out song. Though not the last track, "U-Turn" is the crescendo of Love You to Death and reminds lovers of the genre why they bothered to listen in the first place.
For fans and new listeners, Tegan and Sara's Love You to Death is tailor made for those who are not asking for pronounced notes from a string section, but are fine being met with carefree childlike beats that are not asking for too much either. Not everyone will appreciate this simplicity and some may even dare to call it cheesy.
Love You to Death is for those who can sit back and enjoy it without taking themselves too seriously. They know that in this case, cheesy can be good.
Leave a Comment
About the Contributor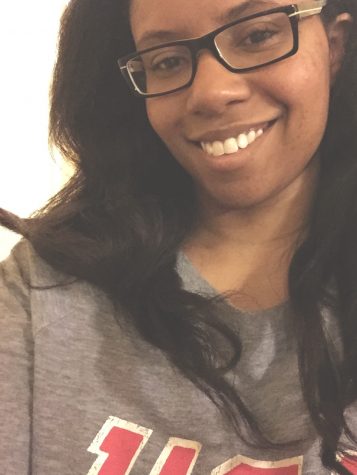 Christine Coleman, Staff Writer
Christine is an English major at Mercy College who is also minoring in Journalism. In her spare time she enjoys writing, dancing, movies (usually scary...