Yankees Fan Forever
I decided to change it up a bit and talk about a team that is really important to me. I always write about soccer and how it's my favorite sport, but baseball has always been a part of my life as well. As a kid, I was really shy and couldn't socialize with my classmates or strangers. I would only talk to my family. I had a therapist growing up and she would always recommend getting me involved with a sports team so that I could learn to interact with kids my age. My mother agreed and decided to sign me up for little league.
I remember my shyness was still getting to me, but the kids on my team were nice, though they would get annoyed at me for not putting enough effort in to win a game. I played baseball for three years and eventually, I grew to love the game. Living in New York, my family loved the Yankees and passed it on to me. 2009 was a special year for New Yorkers, as the new Yankee Stadium was built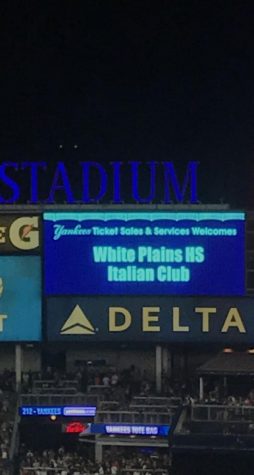 and the Yankees won the World Series during the first season in their new home.
Seeing the legends like Derek Jeter, Mariano Rivera, Jorge Posada, Andy Pettitte, and Alex Rodriguez was unbelievable. I am truly grateful that I was a kid watching the 2009 Yankees season because all the players are my idols. From then on, I really didn't pay attention to the Yankees because they weren't making any progress to achieve a World Series Final. For 8 years, I was embracing soccer and watching my teams play, but baseball wasn't it for me anymore.
When I was in high school, I joined my high school's Italian club in 2017 and our teacher got us tickets to a Yankee game that April. I was really excited because I'd never seen the Yankees play in person before, so it was very exciting. The atmosphere was amazing – watching all the people cheer and motivate the Yankees. It was so different watching it from a television screen than actually being there.
The game started off well, but the Baltimore Orioles were winning 9-1 in the sixth inning. I was ready to leave, but what I learned from watching soccer is to never give up and stay until the last minute because you never know what might happen.
In the ninth inning, the Yankees tied the game and the whole stadium was shocked. Then came the 10th inning and the Yankees scored a home run and won the game. It was an amazing comeback and I'd never felt so happy before in my life. Being able to see my childhood favorite team do something like that was priceless and will always be embedded in my mind.
That game happened just when the season was starting, so the Yankees had a lot of games to play before the fall. The Yankees made it to the postseason and won their way to the ALCS, which nobody thought they would. Unfortunately, they lost against the Houston Astros, but it was discovered many years later that the Houston Astros were cheating during that season, meaning the Yankees could've won the World Series easily that year. The 2017 Yankees postseason will forever be the best season that the Yankees played.
I eventually started watching Yankee games again. They made it to the 2018 postseason which was interesting and fun. They, yet again, made it to the 2019 ALCS against the Astros, but ended up losing. The 2020 postseason was questionable, but the Yankees have to step it up because they keep getting closer every year to clinch that World Series Final.
I am proud to rep a team that is from the state I've lived in since I was born. The New York Yankees are the best sports team, hands down. It may sound cheesy, but wherever I go, I will always be a New Yorker, even if people don't accept me for it.
Most of the MLB sports teams hate the Yankees and love when they lose, but I don't see any other team with 27 World Series titles. Do you?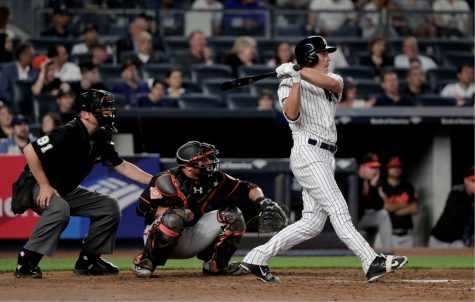 Leave a Comment
About the Contributor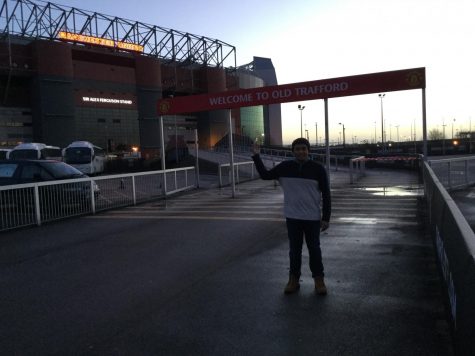 Gino Alva, Impact Staff
Gino Alva is a junior majoring in Journalism. Gino is an avid fan of the New York Yankees, Real Madrid and Manchester United. Soccer played a huge part...