2021 Championships – The Return of Daily Sport Games
The year started with the Super Bowl being held in Tampa, which was a historic and probably the best month for Tampa Bay. Tom Brady signed for the Tampa Bay Buccaneers last year and brought the team to the Super Bowl at their home stadium and won it. This win achieved Brady his seventh Super Bowl ring throughout his 20-year career.
He has been a five-time Super Bowl MVP and is considered the greatest quarterback of all time. Throughout the difficulties of COVID-19 during the NFL season, the Super Bowl hosted 22,000 fans, which raised concerns for many people. Many of the questions asked were if the people at the stadium were socially distancing and wearing masks.
Since football is now over, heads will be turned to basketball since they are currently playing in the season, and playoffs will be starting soon in late May.
Baseball is now in Spring Training, which means warm weather is coming. This year has been a difficult year for the world of sports, but precautions are being taken on all the major sports leagues. Since most stadiums are being used as a vaccination center, many people are getting vaccinated. In the future, it can be looked at as a possibility of fans returning to the stadiums normally. Like in New York, where stadiums are reopening at 10% capacity. Major League Baseball has not announced a reopening plan yet, since last season every game was played behind closed doors, but the World Series games. The NBA hasn't had a game where fans were attending, but there hasn't been a word on their plans.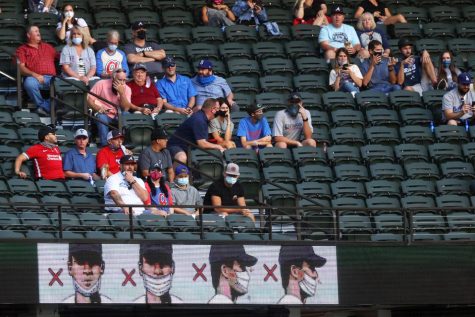 Credit: Forbes.com
The NBA Finals are this year, and it should be an exciting one since we are still in a weird situation. The games are still entertaining for us. LeBron's Lakers are being consistent this year and hopefully, LeBron can achieve his fifth NBA championship. Every team he's played at, he's always won a championship and for his age, he is still thriving and is better than ever.
Of course, the Knicks are not that bad, but they are in the mid-table. Steph Curry did not play at all last season, and the Warriors probably had the worst season ever since winning the NBA championship the year prior, but now they got their star man back. The Warriors are getting back on track and are improving. Getting back to the star quality that was the Warriors of 2014 through 2016.

Credit: Sportskeeda.com
It's always great to see LeBron versus Curry again but, those games need to come back. We need that excitement and rivalry to return as well. I remember back when there was no game on in April and May and once, we got sports back it was just a refresh. Since most restaurants are now allowing indoor dining and some bars are also allowing people to come in, the sports environment of watching the games and cheering is coming back little by little.
Since we're still going to be wearing our masks and need to social distance from other people, we should get used to what we have to do to prevent others from getting sick. I have gotten used to mask-wearing and staying away from people, but if you do your part, everything will go smoothly and there will be no troubles at all. I've said it before but if I were to return to stadiums, I'll gladly go and follow the rules and have a great time.
International soccer also will come back in the summer with the Copa América being held in South America and the Euro Cup being held in Europe. The UEFA Association might change the format of making one country host the matches instead of all countries. June and July will be busy months filled with the NBA Finals, Copa América, and Euro Cup. There will be matches every day so there won't be a day without a match. As of now, we don't know if the Tokyo Olympics will be held this year, but there is likely a decision to cancel it and for Tokyo to host it in the 2032 Olympics. I'm optimistic that in 2022 the "sports "normality will return to the world, but we just have to keep on living on the current circumstances and to live our lives.
Leave a Comment
About the Contributor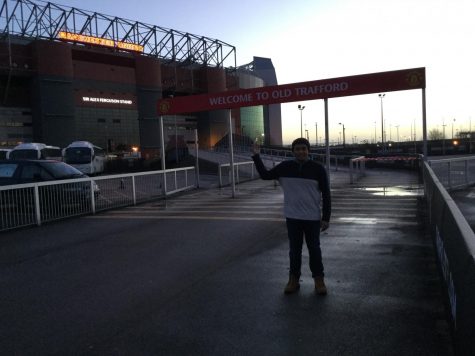 Gino Alva, Impact Staff
Gino Alva is a junior majoring in Journalism. Gino is an avid fan of the New York Yankees, Real Madrid and Manchester United. Soccer played a huge part...