My Future
I've never really had experience writing for a platform where I can share my thoughts on sports and let people read what I have to say. But like in many stories that I have done, I have been inspired to be a sports journalist. Being in the sports games, the press conferences, and understanding plays from players, I want to be part of that environment.
Of course, every journey has a beginning which means everyone has a start. It is usually small or it can start big, but there is a struggle on the line. I will have to face those struggles personally and professionally. I had social anxiety when I was younger and still do to this day. I stumble on my words and still have that shaky voice. I'm not a fan of speaking in public, but I do love to share the ideas of what I have to say. It's all about being prepared and knowing that you have to get out there and say what you need to say.
I'm still trying to get over my fear of public speaking, but by doing interviews more, my focus is to break that barrier. I like to research new information and love to fall into the deep hole of the Internet. However, when it comes to sports, I tend to read a lot about the players, coaches, and sports team's history. I want to understand how the media works in the sports world. Practice makes perfect and my main objective is thinking while creating questions that can automatically appear in your mind. Concentration is key.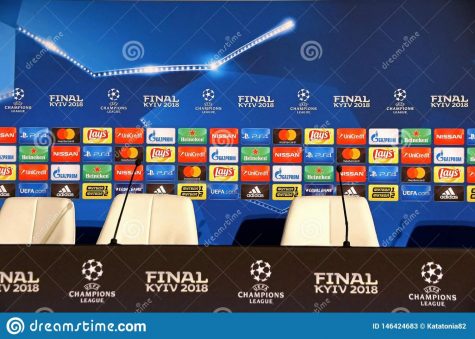 What I want to do in my life is to be at an organization where they can give you the opportunity to explore the different creative ideas that can help grow and expand your network but also learn. You learn something new every day and it's true. There is no excuse for not finding information for your story. With a computer and your phone, you can find an answer to and learn other information. To be honest, I'm not going to understand how the job will be right away if I get a job, but the years go by so quickly that I will be an expert on it, and hopefully, I'll be used to it.
My dream is to see myself traveling the world and seeing different cities and their culture/lifestyles. Going to work as well. I watch a lot of sports networks here in the U.S and Europe to understand their sense of media. One specific reporter that I follow works for a famous sports media organization in Spain. He is a reporter but also has a YouTube channel where he films himself traveling and how he sets up his interviews, as well as giving tips to aspiring journalists out in the world. His content is really great and what he does inspires me to do exactly what he is doing. It's not always people that you look up to that have to be in your specific major, it can be anyone who can inspire you.
I'm entering my senior year in college and now that I'm writing, even more, I've got a sense of how to do it and what people want to look at when they read my content, but I want to do what I love for my future. College really changed me as a person maturely and I look at life very differently now. You have to work hard on your craft because nothing in life is given to you for free. I also learned that you have to enjoy your life and live it no matter what. When Kobe passed away, it really hit me to the core that anything can happen to anyone and the world. Will I be here tomorrow? Will my parents be here tomorrow? Where will I be next week? Where will I be in six months even? We were living in a pandemic where there are people that are fighting a virus. The country has had a weird 5 years, but that can't stop me. I just want to live my life happy and live my life the best way possible.
Leave a Comment
About the Contributor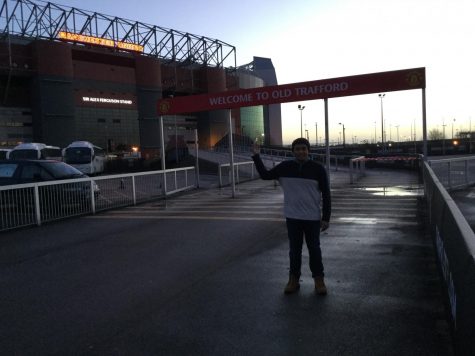 Gino Alva, Impact Staff
Gino Alva is a junior majoring in Journalism. Gino is an avid fan of the New York Yankees, Real Madrid and Manchester United. Soccer played a huge part...