Rihanna's #WORK is Her Fourteenth Number One Single.
Saying the word "Work" 88 times on her new lead single from her album Anti, let Rihanna to have another number one on the billboard chart.
With this, Rihanna is only four songs away to beat Mariah Carey and six songs away to beat the Beatles to move on and claim the tittle of the best selling single artist of all time.
"Work" is a song also with the vocal collaboration from Canadian rapper Drake, the song  was written by both Rihanna and Drake along with others composers like PartyNextDoor, Monte Moir and Boi-ida.  The song received generally mixed reviews, with critics praising the song's production and musical style, however noted the track was "acceptable."
Billboard editor Joe Lynch wrote the track finds Rihanna "retiming with frequent collaborator/ex Drake, but that's the only predictable thing about this song — while it's hardly a 180 degree turn for Rihanna, its minimal production subverts expectations of what you'd expect a major pop star to release when they're gearing up to drop their long-delayed new album."
Other critics were more skeptical.
Hugh McIntyre of Forbes wrote "It's a well-produced song, but is it the pop hit that she needed?"
Despite the differences among the critics, the song was a commercial success, debuting at number nine and reaching number one eventually.
The song also saw success in other countries peaking within the top ten of the charts in Australia, Canada, France, Hungary, Spain, and the United Kingdom.
The music video of the "Work" song was epic and showed us that Rihanna keeps innovating her style. It was the first time that Rihanna do a double video for just one song and this created a lot of expectations to her fans which she calls the Navy. The setting for the videos was at the Real Jerk restaurant in Toronto, Canada.
Rihanna later announced its premiere date to be February 22, 2016 via her Twitter account, while also releasing a videoclip via Youtube. The first version of the video was directed by Director X while the second part of the video by director Tim Erem.
Rihanna recently performed her new song "Consideration" and of course "Work" with Drake live for the first time at the 2016 Brit Awards in London, UK.
Leave a Comment
About the Contributor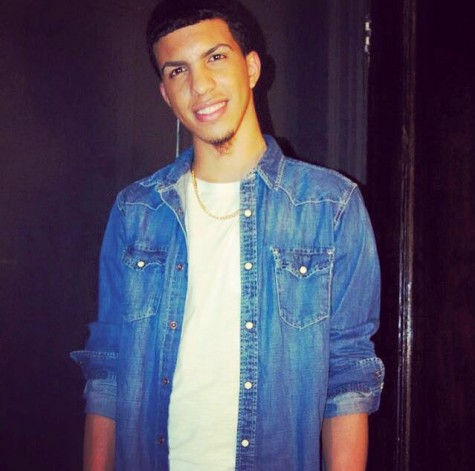 Miguel Gonzalez, Staff Writer
Miguel is a senior majoring in journalism and this is his second year on The Impact. Miguel decided to join such a great paper, because he feels now is...