11 Nostalgia Inducing Disney Original Movies
Grab a Couple Friends and let the Nostalgia Overwhelm You.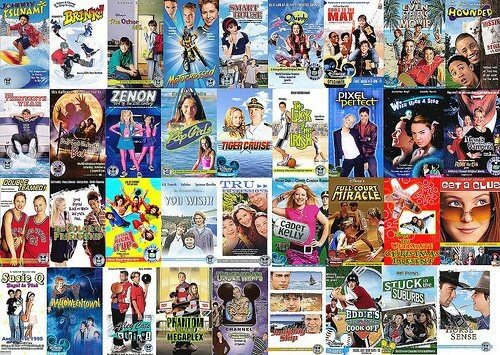 If you grew up between 1997 and 2006, Disney Channel Original Movies hold a special place in your childhood. A cornerstone of Disney's nightly programming for years. These were the movies you would watch before having to go to sleep for school the next day after "doing your homework" and playing Dance Dance Revolution. We bought the soundtracks, the merchandise, and, yes, even danced a little in our rooms to the dance along versions. DCOM's had a special innocence mixed with a respect for treating us as viewers with thoughts and opinions, no matter our age.
There will never be enough time to recount all the memories these gems invoke in us so let's get on with the list shall we. High School Musical and The Cheetah Girls have been ruled out because of its massive popularity. High School Musical because of its global popularity and impact on pop culture serves as the year cut off for the list. Now, grab a couple friends and let the nostalgia overwhelm you.
1. Wendy Wu: Homecoming Warrior (2006)
Brenda Song, who was only a year into her role as Linda Tipton in the Suite Life with Zack and Cody, stars as Wendy Wu, your regular popular girl in the suburbs who just happens to be the reincarnation of an all-powerful female warrior meant to save the world from destruction. If she didn't already have enough to do running for Homecoming Queen. One of the best scenes of dialogue may be Austin surprise at Wendy not noticing he got highlights.
2. The Thirteenth Year (1999)
An instant summer classic for any person who knows a good movie. The Thirteenth Year, stars Chez Starbuck, as Cody Griffin, the top swimmer of his school's swim team who begins to notice some strange things happening to him after his 13th birthday. Weird things like drinking large amounts of water out of the water fountain while students angrily wait on, including, a disgruntled pre-teen Kristen Stewart. If remembering back when people used to drink out of water fountains was not enough in that one scene.
3. Get a Clue (2002)
A must watch for any future journalist of America (If you're a journalism major and haven't watched it… you have a week or your journalism professors will remove you from their classes). Young wealthy Manhattanite and amateur journalist, Lexy Gold, played by Lindsey Lohan, finds herself investigating the sudden disappearance of her teacher, Mr. Walker, played by Ian Gomez. Joined by her middle class school newspaper editor, Jack Downey, they set out to solve the mystery. Charles Shaughnessy, from The Nanny, has a starring role in this movie as well. It's a movie that proves black is always best for sleuthing.
4. Smart House (1999)
Daily life is not easy for Ben Cooper, a 13 year old who has taken on the caretaker role of his dad and sister after his mom passed away. Hoping to make all their lives easier Ben enters and wins for his family residence in a Smart House run by computerized system called PAT. Still reeling from the loss of his mom, he has trouble accepting his dad dating the house's creator, Sara Barnes, played by Jessica Steen. Ben is not the only one when PAT decides to take a more present role in the family's lives.
5. Pixel Perfect (2004)
Let Pixel Perfect inspire your interest in music and technology, but not so much your dating life okay. Roscoe seeking to help his best friend's struggling band, the Zetta Bytes, creates a "perfect" hologram named Loretta to dance for the band. In this movie of wanting to be perfect and individuality, Roscoe and his best friend, Sam, learn all that matters is remaining true to yourself. Also, remembering you can't date a hologram. Although, we thought then it was crazy? Now, look at the world and where it's heading. Teens these days.
6. Halloween Town (1998)
Disney Channel's first successful series and an annual watch every year when October came around. The series which spawned three sequels starred Kimberly J. Brown as Marnie Piper. Marnie and her younger siblings, Dylan and Sophie are disappointed again that their mom never lets them go out for Halloween. Until, their grandmother, Aggie, played by the dearly missed Debbie Reynolds, comes and eventually reveals the truth about their unordinary family. Starting from the first to its final film, Return to Halloweentown (2006), the franchise is a reminder of how many years the Piper Family was a part of our Halloween celebrations.
7. Color of Friendship (2000)
Based on Pipper Dellum's real life experiences and capsulized in her short story, "Simunye." The film is based on the daughter of Congressman Ron Dellum's experience of a white South African girl coming to live with her family in the 70's. The film's story of a two young girls, one black and one white, learning to overcome misconceptions and stereotypes won praise upon its airing. The film received several nominations from across the awards spectrum, including, the Emmy Award for Outstanding Children's Programming.
8. Cadet Kelly (2002)
Our first teen idol, Hillary Duff, made her second starring role debut as Kelly Collins. A free-spirited and creative eighth grader whose mother marries a military man, Joe "Sir" Maxwell. When her new stepfather is made the Commandant of George Washington Military Academy it's military time for Kelly. The, now, Younger star is still making headlines in her career, but we'll always remember her first from Cadet Kelly. Oh, and Lizzie McGuire too!
9. Stuck in the Suburbs (2004)
Brittany Aarons, starring Danielle Panabaker, is just your average teenage girl bored in the suburbs and has a massive crush on pop superstar Jordan Cahill, played by Saturday Night Live alumnus Taran Killam. Britney and her new friend Natasha, played by Brenda Song, bump into Jordan's assistant and accidently take Jordan's phone, which leads to them creating a bunch of changes in Jordan's life, which he doesn't seem to mind, in order for his assistant to get his phone back. The movie is a reminder of the central role Danielle Panabaker played in our movie viewing and how Brenda Song was DCOM's leading actress.
10. Twitches (2005)
Sister Sisters, Tia and Tamera Mowry star in on other nostalgic Halloween favorite. Both sent to Earth to be saved from the Darkness, Camyrn (Apolla) and Alex (Artemis) are reunited on their 21st birthday. Their magically abilities fully revealed to them by their guardians Karash and Ileana and how they are prophesied to save their homeland of Coventry. It's hard to believe how many years have gone by since this must watch movie premiered.
11. Under Wraps (1997)
This final movie of the list is for the true Disney Channel Original Movie fans who remember and watched where it all begin on October 25, 1997 with the premiere of Under Wraps. The first movie to be considered a DCOM. Three twelve years old played by Adam Wylie, Mario Yedidia, and Clara Bryant, discover a mummy that suddenly becomes alive. Naming the mummy Harold, they learn he is not as scary as they think, but he needs to return to his coffin by midnight on Halloween or he will cease to exist. However, Mr. Kubat, a tax evader and owner of Harold's coffin, wants the mummy back too so he can sell it. Can't a mummy just sleep in his bed?
There were tough decisions made in what movies to make the list. Which movies made an impact on your childhood and think should have been included?
In the meantime, the nostalgia has been overwhelming and we need a moment to compose ourselves. Thank you Disney Channel Original Movies for giving us so many joys, laughs, and excitement growing up. May you have the same impact on many generations to come.
Leave a Comment
About the Contributor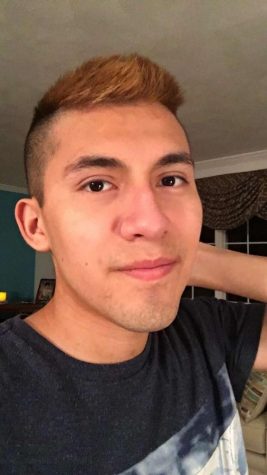 Matt Reich, Former Associate Editor
Matt Reich is a guy constantly on the go who can't let a minute go unused. Born in a city in Texas, raised in rural Connecticut, and now he's trying to...