The Bronx Is Burning
The air is getting hotter; the sweat of my body makes the adrenaline turn into the biggest challenge within my own mind, see my heart beating with hints of fear, and I am struggling for survival just about everyday I go through this incase it will be too late to feel the moment again. Do you think am in paradise? No I am in the Bronx.
I remember the first time I moved to the Bronx at the age of twelve, I was paralyzed by the different types of attitudes I encountered. Ever since i was a child my mom over protected me, I was facing reality, world doesn't mean mom.
My dad died when i was five and I barely get the feeling of how a man should act. "Feel so good being bad," a man said and from that moment those words were tattooed all over my tiny, fragile anatomy. Noticing that this will be my reality for a good portion of my life was scary, yet at the same time developed my character even further. When the dark arrives, the nightmare begins and the street lights dim created the perfect time for crime to arrived. The thick lady sitting on the park's bench always asking for money, the prostitutes stopping the cars, the smell of weed, the misunderstood graffiti, and crowds with unknown course; all of that was normal for me. Once someone pulled off his t-shirt, carrying a gun on the left hand and shooting from the rooftop to a police car while calling them "criminals." Eventually he got arrested and with a noticeable smell of weed he yelled "Mom I love you." This is nothing new, this is regular, I've seen worse.
People keep on falling in and out despite the damage they are causing internally and externally. The game is very psychological, after all i guess is just a Bronx thing and more than a penalty is a lifestyle, drawing a panoramic view of  the right way of managing fear and controlling feelings. This is it. No it is just getting started. Last summer two guys were strangled to death in my building, raising suspense among the building's tenants, but everyone continue to do their own thing like nothing mayor has happened. I began to feel the pain behind their faces, the reflection of a dirty mirror trying to shine for the first time –it feels like home. Once this event occurred i sat down on the stairs and i understood that life is a mystery and everyone must stand alone.
The Bronx is like a battle field where everyone competes for dominance over social challenges. Everyone stick around their ethnic group; latinos, black and arabic. They stare at you, introducing fear, loneliness and an immense need for affection. When the day time arrives somehow is brightly lit, allowing to see the "thug" culture which rules among the people from The Bronx. They say you should never change because of people, but at times changes are necessary for adaptation. When i go to the famous Yankee Stadium and i see those teenagers acting "crazy" at such a young age, it makes me overthink on the amount of freedom this country offers. I love it, because in a way they are expressing themselves and what they really are.
This borough is not cozy at all if you new, however if you know how to adapt then the story might be different. Every human being deserves some type of identity. An identity that can reflect their moral values, cultural challenges and motivation. A land plays an important role on people's lives because they carry our problems all the times. Many people are scared of going to The Bronx because of its bad reputation. I don't blame you. However i rather be on a burning place and learn how to extinguish flames then be on a place of fantasies. I thought i was tough enough until i came across with the name Bronx. Maybe people act the way the act according to the places they were raised in and the incredible effect a land can cause in us. The minute I felt mistaken i always looked back to the places I've been and none of those places can be compared to the Bronx. Even though is not easy to survive in here, just dragged yourself inside to the wilderness and you'll see the things you are capable of.
The Bronx will always be part of my identity no matter where i go in the future it will remain latent within my feelings. We are all big on thriller, specially the latino community. This will be a bit different. This is reality and you will have to show your skills on dealing with  mental strength, attitudes and a massive amount of weed and alcohol.    Hope you guys enjoy my concrete jungle as i called The Bronx, my home since 2006.
Leave a Comment
About the Contributor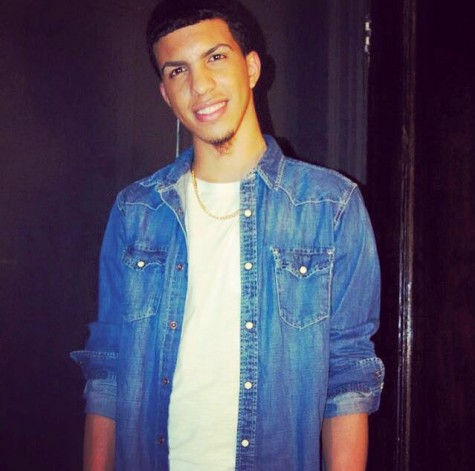 Miguel Gonzalez, Staff Writer
Miguel is a senior majoring in journalism and this is his second year on The Impact. Miguel decided to join such a great paper, because he feels now is...