New York Knicks Horrible Start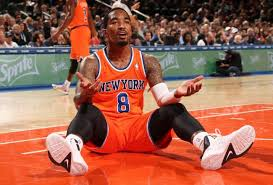 The Knicks Horrible Season
The New York Knicks season so far can be described in one word HORRIBLE! They haven't achieved any of the goals that they have set for themselves so far. Their record is 3-13 so far and they are at the bottom of the barrel. They are the 3rd worst team in the Eastern Conference and are dead last in the Atlantic Division.
The Knicks have been playing horrible defense. They switch every screen and role where they have bigs playing defense on guards, and guards guarding bigs. It looks terrible. There is no hedging the screens or helping the man who hedges.
The offense is stagnant. They continue to play 1 on 5 basketball. Melo is a scoring machine but you still have to run some type of play to get and keep everybody involved. JR Smith continues to take horrible shots and has yet to really get it going like we are used to seeing.
Iman Shumpert is playing lack luster basketball. They need some offensive help from him. He needs to score about about 14 efficient points per game. "He simply has to continue to play and stop worrying about all these trade rumors he's involved in, because that's part of this business," coach Woodson explained.
Now there are rumors that the Knicks want to trade Iman Shumpert for Kenneth Feried. If you ask me that is not a good trade for the Knicks at all! Iman and JR Smith are the only two solid defensive guards that the Knicks have. I love the energy that Kenneth Feried has and plays with but if people feel Amare and Melo didn't work why would u feel that "The Manimal" and Melo would work? Kenneth Feried can't extend the court he would pack the middle just as much.
If you ask me Kenneth Feried is not the answer to the Knicks problem. If the Knicks want to trade anyone I think they should get rid of Raymond Felton and Amare Stoudemaire and just try to get a point guard like Rondo. He is a proven leader on the court and that's what the Knicks are lacking, leadership. Rajon Rondo can also defend any guard in the league unlike Felton. Felton can't stay in front of any guards. Although Knick fans hate to admit it Raymond Felton is an average guard who can be replaced.
Not only are Iman and Raymond Felton on the verge of being replaced. After this horrible start coach Woodson is on the hot seat and unless he can turn it around his days as the New York Knicks head coach are numbered.
The one bright spot in this horrible season is that Adrea Bargnani is shooting relatively good despite his fourth quarter struggles. He is averaging 15 points per game and shooting at 46 percent from the field. The knock on him is that he is 7 ft tall and he only averages 5.4 rebounds per game. Right now he is considered soft to most of the teams in the NBA but he is one of the few bright spots that the Knicks has right now.
Another thing that the Knicks have to look forward to is the return of Tyson Chandler. They hope to have him in the lineup by sometimes next week.
Despite their horrific start to the season they are not out of the picture yet. Majority of the teams in the Eastern conference are under .500 so the Knicks still have a chance to pick it up and turn it around. The last year Knicks was a resilient team; let's see if this year's Knicks has what it takes to pick themselves up after dropping almost a third of the season.
Leave a Comment
About the Contributor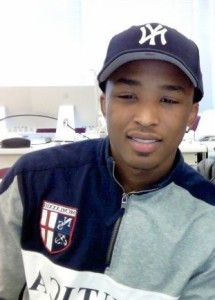 Trifton Rose, Impact Staff
Trifton Rose is a Yonkers native who is a senior at Mercy College and majors in
broadcast Journalism. He is a member of the men's basketball team. Trifton ...