Kobe Named 25th Best Player!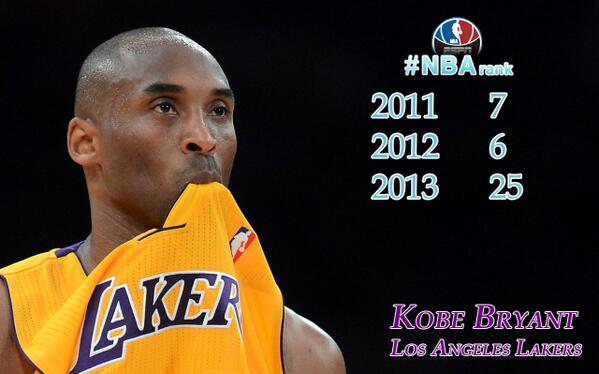 When you think about the Top 25 players in the NBA who don't you think about? ESPN placed Kobe at No. 25 in its most recent NBA player rankings, down from No. 6 in 2012. Naturally, this wasn't going to sit well with the Mamba.
Surprisingly Kobe Bryant was named at number 25. Who ever made the top 25 list has got to be out of their minds! Kobe Bryant is the closest thing that we will ever see to Michael Jordan. To insinuate that he is not a top 25 player is blasphemous! To put players like Roy Hibbert a top of Kobe Bryant is ridiculous.
Kobe Bryant will be a top ten player in the league until he retires. There is no player who had the killer instinct that Kobe has. Kobe said "whoever doesn't think I am still a top ten player should be drug tested."
In all honesty there is no reason that Kobe Bryant is not ranked in as a top 10 player. This is a guy who averaged 27.3 points per game, 6 assists, 5.6 rebounds, and 1.4 steals per game last year in the 2012-2013 NBA season. That is a huge disrespect to one of the NBA's all time greatest players. Let's not forget the fact that he shot better than 45% from the field goal.
If ESPN was taking into consideration that he is a year older and he is coming off of a career threatening Achilles injury then they should not have put him on the list at all. You never count the "Black Mamba" out. He is a different type of breed. Things like this as Michael Jordan would say, "Just adds fuel to the fire." This is what brings the killer instinct out of greats like Kobe.
There were even some players in the league who weighed in on the topic and felt ESPN was wrong.
Brandon Rush tweeted "Kobe #25 smh (shaking my head)."
Reggie Evans also took to twitter and posted "Kobe still TOP ." Who I agree with 100 percent.
For the record, here are my top 10 players in the NBA going into the 2013-14 season:
LeBron James
Kevin Durant
Kobe Bryant
Carmelo Anthony
Chris Paul
Dwayne Wade
Derrick Rose
James Harden
Russel Westbrook
Dwight Howard
Leave a Comment
About the Contributor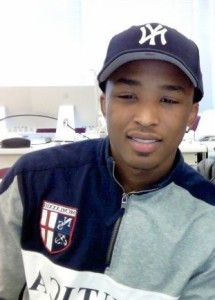 Trifton Rose, Impact Staff
Trifton Rose is a Yonkers native who is a senior at Mercy College and majors in
broadcast Journalism. He is a member of the men's basketball team. Trifton ...